Escalating violence in South Darfur, Sudan-Chad border 'closed by RSF'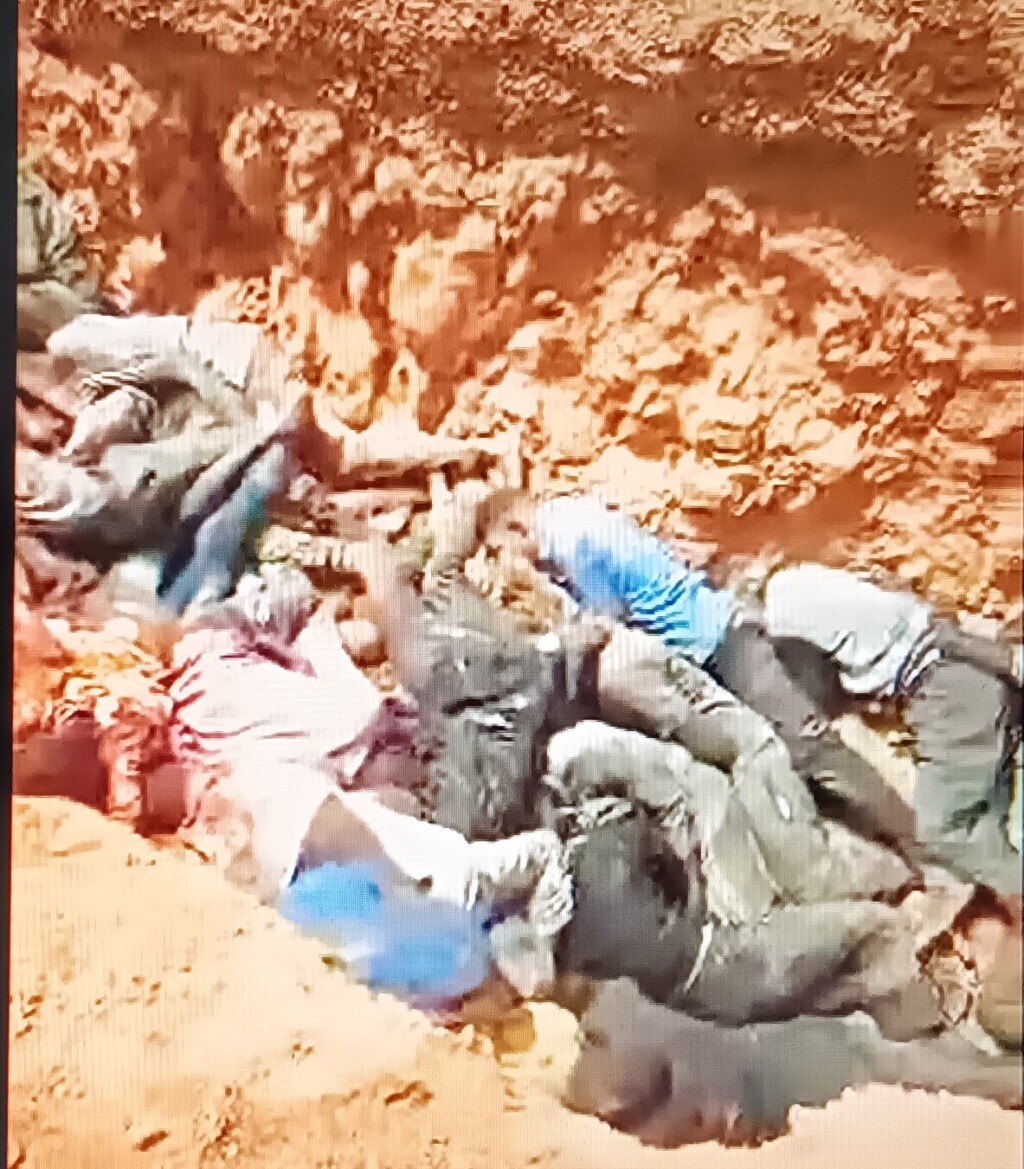 At least 30 people were reportedly killed in clashes between the Habaniya and Salamat tribes in Buram, South Darfur over the past three days,. Disturbing footage was circulated on social media reportedly showing a mass civilian grave in El Geneina, capital of West Darfur, which included people who were alive. People in Ardamata, West Darfur, face dire conditions as the Rapid Support Forces (RSF) allegedly closed the Sudan-Chad border.
According to activist Hamid Abu Ghara, the clashes erupted on Sunday "in El Nadeef and Fayyad Marfaina areas of Buram, South Darfur, with disputes over land serving as the catalyst". Abu Ghara noted that no forces intervened to separate the two parties, adding that the (RSF) took control of the SAF 64th Brigade headquarters in Buram last week.
The clashes occurred "about a week after the Salamat tribe signed a peace deal with a different Arab tribe, the Beni Halba", as reported by Sudan War Monitor.
For its part, the International Organisation for Migration's (IOM) Displacement Tracking Matrix said on October 25 that previous clashes between the Habaniya and Salamat tribes, in nearby areas, displaced the "majority of the residents of those villages" who then "sought refuge at Buram".
On October 25, the IOM field team had recorded 91 casualties, 23 injuries, and many others reported missing. Abu Ghara told Radio Dabanga that several injured people arrived from Buram at Ed Daein Hospital, in the East Darfur capital.
Sudan War Monitor noted that tensions between the two tribes have persisted for years, "marked by occasional hostilities", adding that "recent months have seen an escalation in clashes, fuelled by the proliferation of heavy weaponry, worsening economic conditions, and a breakdown of law and order in areas controlled by the RSF".
West Darfur
A video clip depicting a mass grave of civilians in El Geneina, capital of West Darfur, some of whom were alive, was widely circulated by activists on social media. The clip sparked widespread anger as it seemed to show armed men forcing several people to bury themselves in the grave.
Mohamed Yehia, a refugee who recently fled from Ardamata to eastern Chad, told Radio Dabanga that the mass grave is located west of El Geneina, north of the Central Reserve Police headquarters. "The clip was filmed by RSF personnel during last week's Ardamata events, and reflects the extent of the violations that occurred in the region", Yehia said.
The death toll from the RSF and allied militias' attack on Ardamata last week is estimated to be over 2000, with 3000 others wounded. Approximately 20,000 people are reported to have crossed the border into eastern Chad.
However, human rights activist and lawyer Jamal Khamis, currently a refugee in eastern Chad, clarified that the circulated video "dates back to El Geneina massacre, which occurred in June", one day after the killing of the former governor of West Darfur, Khamees Abakar.
On June 14, Khamees Abakar was abducted from his home a few hours after an interview with Al Hadath TV, in which he accused the RSF and allied Arab nomad militants of being behind the violence in West Darfur.
Video footage on social media showed Abakar being held by a group of men wearing RSF uniforms, before he was killed and his body mutilated. In response to Abakar's murder, the United States imposed sanctions on the RSF sector commander in West Darfur, Abdelrahman Juma.
In regards to the widely circulated video of the mass grave, the lawyer said he had first seen it as part of his work to monitor violations in El Geneina, but he "refrained from circulating it in the media due to its graphic nature".
From Ardamata to Chad
Concerning those attempting to flee from Ardamata to Adré, Chad, Jamal Khamis told Radio Dabanga that the RSF and their allied militias closed the borders on November 8 "as part of their media strategy to project stability in El Geneina".
"The RSF closed the Sudanese-Chadian border in the areas of Adikong, Makada, Mustardi, and Tendelti, preventing people from fleeing to Chad." He described people who remained in El Geneina and Ardamata as "living under house arrest".
For those who managed to flee, conditions in eastern Chad's refugee camps are extremely difficult. Radio Dabanga reported at the end of October that refugees in eastern Chad suffer from a lack of adequate housing, food and drinking water and lack of health care, adding that a large number of refugees are in the open in the town of Adré.
Earlier this month, Darfur refugees in the Iridimi camp in eastern Chad held a protest against the deteriorating security situation in the area, and lack of sufficient shelters.
William Carter, Director of the Norwegian Refugee Council in Sudan, shared on X (formerly Twitter) that his team "has started humanitarian responses in the Ardamata area".
Mohamed 'Hemedti' Dagalo, commander of the RSF, called for an investigation into the events in Ardamata earlier this week. He emphasised that the RSF "would not protect any individual involved in violations of the rights of innocent civilians".
Second commander of the RSF, Abdelrahim Dagalo, affirmed his willingness to "collaborate with any investigation committees and ensure that those implicated in all cases face a fair trial". In a video statement from Darfur on Tuesday, Dagalo accused "remnants of the former regime" of "fuelling tribal strife", emphasising that the RSF "maintains an equal distance from all components in Darfur".
However, lawyer and human rights activist Jamal Khamis called the statements of the RSF leaders "political and media gestures", stressing the responsibility of the RSF leaders for the crimes committed in Ardamata and El Geneina.
As previously reported by Radio Dabanga, the United Nations Under-Secretary-General and Special Adviser on the Prevention of Genocide, Alice Wairimu Nderitu, has expressed "alarm" at the renewed escalation of violence in Darfur: "The most recent developments in Ardamata and West Darfur constitute one more step in a cycle of violence that finds no end" she says.