West Darfur refugees tell of more horrors: 'children deliberately murdered by RSF'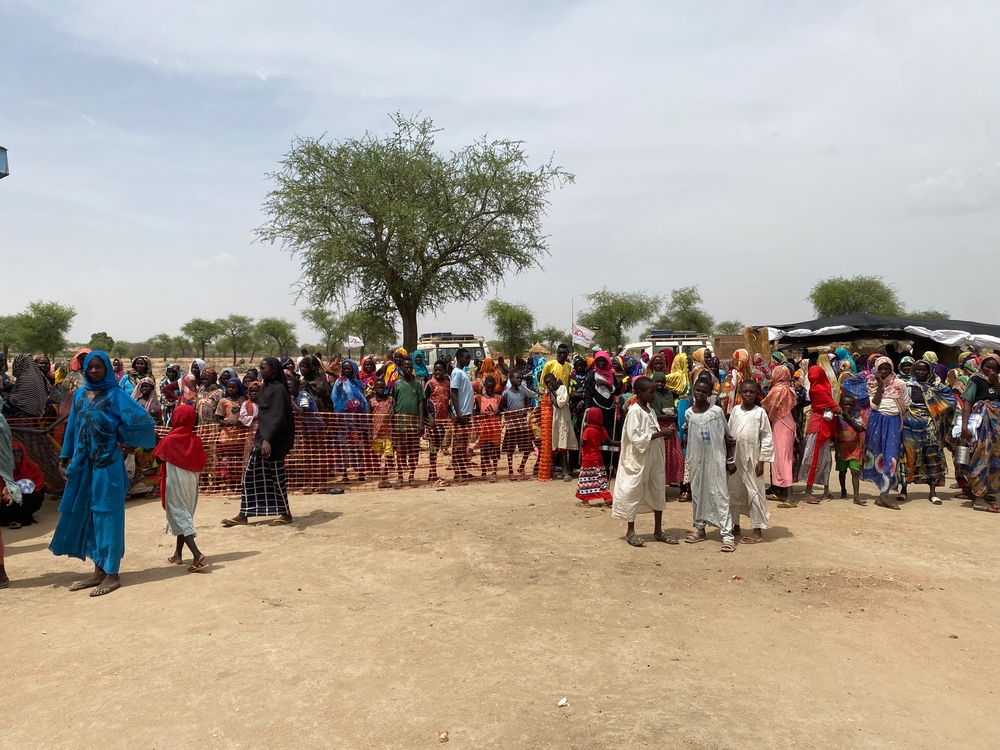 EL GENEINA / ADRÉ – July 3, 2023
---
Those who have recently fled to Chad have told Radio Dabanga of more horrors in El Geneina, capital of West Darfur, including the alleged killing of 20 children by the Rapid Support Forces (RSF), and say that bodies are still scattered across the town and on the road towards Chad. Over 8,000 are estimated to have been killed and many refer to the violence as a genocide.
The flow of Sudanese refugees fleeing El Geneina to Chad continues despite RSF restrictions. Those left behind live in 'catastrophic conditions' and face continued attacks.
One refugee who arrived in the Chadian border town of Adré on Saturday and preferred to withhold his name for security reasons told Radio Dabanga that the whole of El Geneina has been destroyed, except for two or three neighbourhoods, and that civilians were killed, burned, displaced, and persecuted.
Another refugee who arrived in Adré, called Adam, told Radio Dabanga that most houses in the southern neighbourhood of the town have been burned and the houses in the northern neighbourhoods have been looted. El Sawra, El Tadamon, El Zohour, El Majlis, and El Madrasa witness frequent raids and search operations.
'They killed our people and left nothing'

Adam
"We lived through tragic conditions. The militias and the Rapid Support Forces destroyed the entire city," another refugee who also preferred to remain anonymous told Radio Dabanga. Many civilians were killed by shells and others by direct gunfire.
"They killed our people and left nothing." He stressed that the death toll is much higher than the five thousand published in the reports and explained that his friend Asim was killed in front of his house while his other friend was killed in El Jamaruk district.
"Entire families were exterminated on ethnic grounds," the first refugee said.
He told Radio Dabanga that dead bodies are still scattered between the council neighbourhood, schools, and on the road between square 19 and 9: "All the bodies are scattered in the streets, in front of doors and inside houses."
The Sudanese Red Crescent Society was unable to retrieve and bury the bodies because of staff shortages, safety concerns, and limited capacity so the bodies are decomposing, which makes it even more difficult to retrieve them because there is a severe shortage of the required chemicals.
The refugee who arrived on Saturday also said that he saw many bodies strewn along the road between El Geneina and Adré and wondered where humanity and religious morals had gone.
RSF Commander in West Darfur Abdelrahman Juma said that the situation in El Geneina is calm in a speech for Eid El-Fitr.
The first anonymous interviewee mocked the speech and a call asking civilians to return to El Geneina and said: "You cannot kill citizens and loot and burn their homes and then invite them to return". He explained that attacks by militiamen in cars and motorcycles are still commonplace in the town.
'You cannot kill citizens and loot and burn their homes and then invite them to return'

First anonymous refugee
Children murdered
Mohamed, a fourth refugee who fled from El Geneina to Adré, said that he saw militiamen and RSF troops as they killed 20 children before throwing them in Wadi Kadja (Kadja river).
"I was hiding in a deserted place in El Geneina hospital and saw the murder of the children on the public road," he told Radio Dabanga.
His group was attacked whilst they attempted to head to the Ardamata area, from which the Chadian army managed to escort displaced people.
The attack forced them to return and hide in a deserted place. Mohamed said he had not seen sunlight for a week out of fear of being killed. He remained in El Geneina for more than two months, barely being able to eat, drink, and sleep.
"We were subjected to a siege from all directions with snipers on the rooftops of all roads."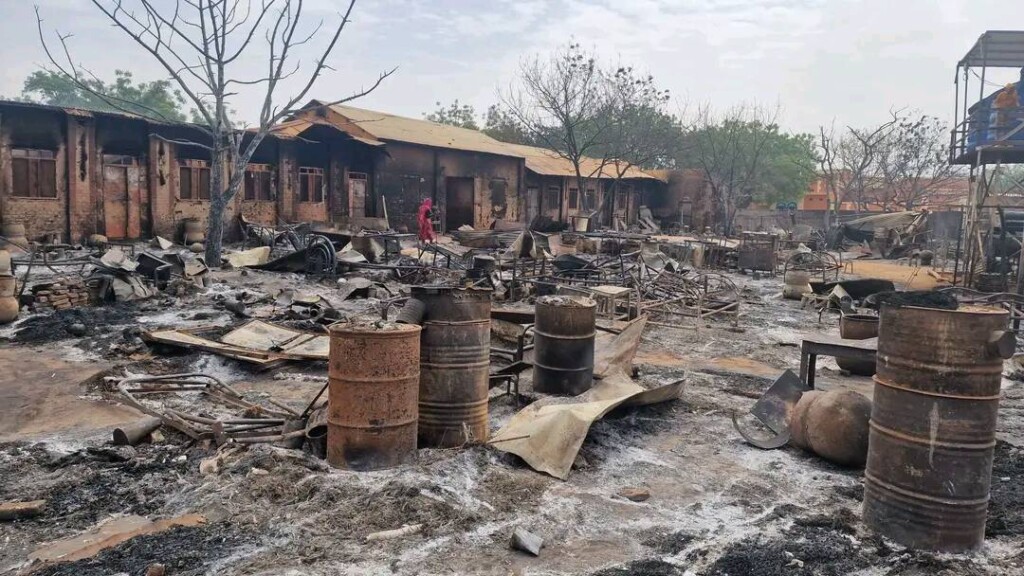 Hardships
Food and water are scarce. "We have been subsisting on millet for more than a month and we shared cups of drinking water and could not bathe for a month because the water sources have been disrupted."
"They burned the wells and took off the pumps," Mohamed explained.
Adam told Radio Dabanga that all markets remained closed and that people were trapped in their homes with food running out and little access to drinking water.
"We kept eating at night, and some of us did not eat and drink for two days in our hiding places."
Mohamed participated in helping the wounded and sick in El Geneina but said that "many died due to the lack of oxygen and medicine."
On top of the physical injuries and hardships many sustained in El Geneina, the psychological impact is severe.
"We suffer from hysteria and bad psychological conditions from the horror of what we saw in El Geneina."
Treacherous journey
With much difficulty, Mohamed's group finally found a means of transport. "We were expecting death at any moment, and we only came out with the clothes and shoes we were wearing".
'We were expecting death at any moment'

Mohamed
Many of those fleeing El Geneina were killed on the road or robbed and faced with racist insults. "I saw more than 15 bodies on the road from the Kurti to Adikong. The bodies were swollen and smelled badly," Mohamed said.
The second anonymous refugee who lost his friends to the violence also explained that the journey out of El Geneina was treacherous.
"They shot at us from all directions as we fled and killed 11 of those who were with us."
They managed to leave El Jamaruk district on foot until he reached Chad with five others but "we lost many on the road and in the city".
According to him, the number of bodies scattered along the road from El Geneina to Adré "is beyond description".
'They killed 11 of those who were with us'

Second anonymous refugee
Mohamed stressed that it was the Rapid Support Forces who attacked unarmed civilians and called on the international community to intervene urgently, using all available means to save the remaining women and children.
Adam also said that those who managed to reach Adré were still suffering from very poor conditions and shortages, despite efforts by the Chadian government. He called for the provision of food, drink, shelter, and medical treatment.
One journalist who visited a camp for the displaced in Adré said that "food is almost non-existent and there is no health service".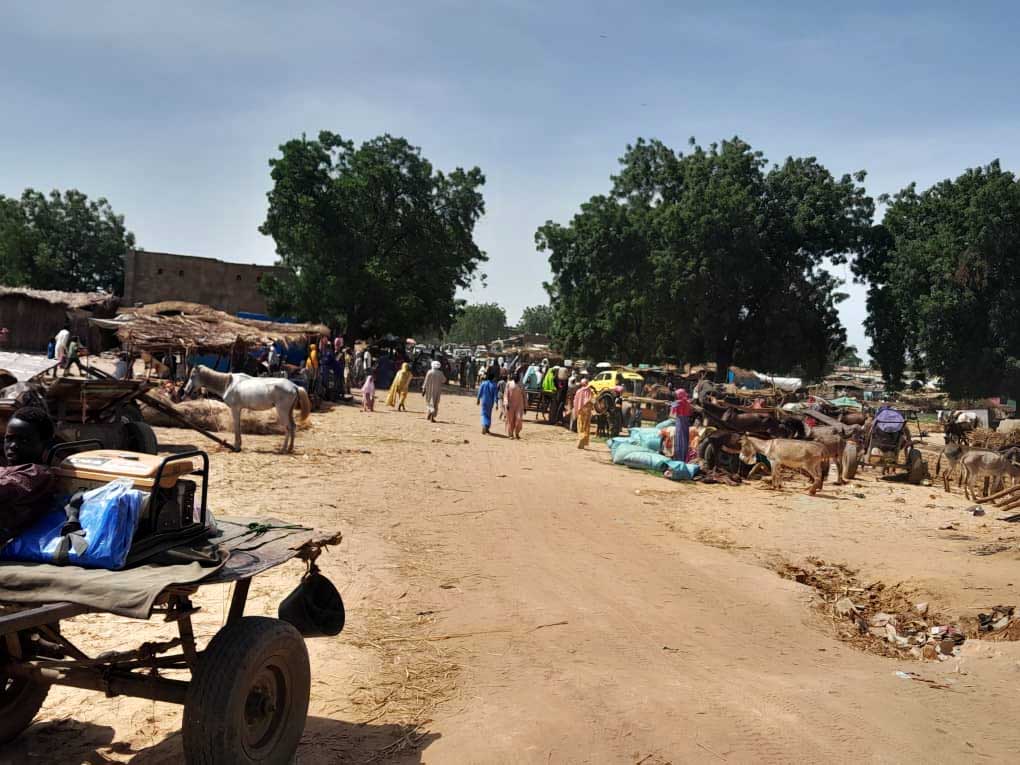 Genocide
Adam told Radio Dabanga that what happened in El Geneina amounted to genocide in which civilians, especially intellectuals, community figures, and activists, were deliberately targeted.
He also said that there are frequent accounts of women and girls being raped.
Moussa Abdelrahman Abdallah, secretary of the splinter Sudan Liberation Movement under Mohamed Khamis, also told Radio Dabanga that what happened in El Geneina is a complete ethnic cleansing crime against the Masalit tribe.
"The battles initially broke out between the RSF and the army but soon turned into ethnic cleansing."
On top of targeted ethnic cleansing, other war crimes are committed that affect civilians.
"We fought 50 battles until we were besieged in El Madrasa neighbourhood, which is no bigger than two square kilometres." The neighbourhood was then hit by artillery shelling by the RSF, killing a large number of pregnant women and children, according to Abdallah
Political figures, lawyers, and activists are deliberately targeted. "What we have seen is beyond description."
'What we have seen is beyond description'

SLM-Khamis Secretary Moussa Abdelrahman Abdallah
The secretary estimates that at least 8,000 have been killed in El Geneina alone and thousands more have been wounded.
He told Radio Dabanga that the refugees cannot leave the Chadian city of Adré and must be careful because the RSF intelligence services "reach inside the city", sparking fears of further targeting.