Wali of West Darfur assassinated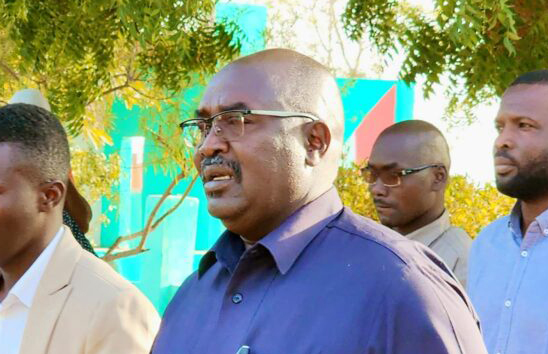 ---
Khamees Abakar, Wali (Governor) of West Darfur, was assassinated on Wednesday after unidentified assailants abducted him from his home in the state capital El Geneina.
News of Abakar's murder drew condemnation from various sources. The Darfur Bar Association (DBA) and the Justice and Equality Movement (JEM) denounced the brutal assassination, with the latter describing the situation in El Geneina as "a full-scale genocide with severe civilian casualties". The DBA attributed the ongoing massacres to armed groups supported by the Rapid Support Forces (RSF).
In a televised interview hours before he died, Abakar refuted claims that the violence was merely a tribal conflict between the Masalit and Arab tribes. He emphasised that the clashes initially erupted between the army and the RSF before spreading to affect all neighbourhoods and tribes indiscriminately.
The governor condemned the extensive destruction inflicted upon El Geneina, calling it a 'total invasion' by armed groups. He criticised the governor of Darfur and the central government for their failure to respond to repeated pleas for assistance. He expressed disappointment in the Sudanese Armed Forces' (SAF) lack of intervention to protect people throughout the conflict, stating that they instead "remained stationed at their headquarters in the 15th Infantry Division".
Army Commander-in-Chief Abdelfattah El Burhan expressed deep dismay and condemned the RSF for "perpetrating atrocities against defenceless civilians".
The RSF published a statement following the incident characterising the situation in West Darfur as tribal fighting and suggesting the involvement of 'remnants of the previous regime' in exacerbating the conflict. They called for the formation of an urgent committee to establish communication and coordination between warring tribal parties, communities, the RSF, and the SAF.
The RSF also advocated for the "formation of a fact-finding committee to identify the true causes of the crisis and those involved".