Two brothers killed in North Darfur robbery whilst South Darfur fires destroy 145 homes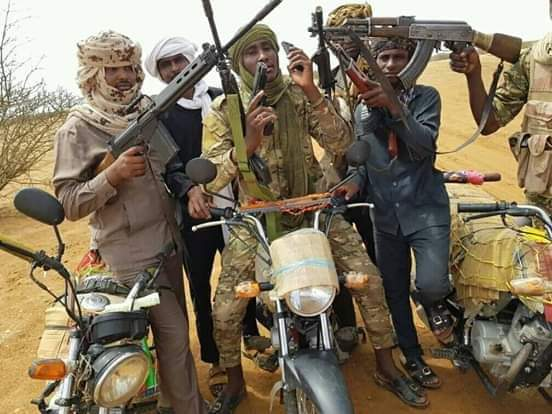 SARAF OMRA / BELEIL – January 24, 2023
---
Two brothers were killed in an armed robbery in Saraf Omra, North Darfur, yesterday. Local residents have complained about the increase in security breaches in the area for months. In Beleil, South Darfur, two fires destroyed 145 homes within 10 days.
The two brothers that were killed in the armed robbery in Saraf Omra yesterday were Mahmoud Mohamed Mahmoud (23 years old) and Marwan (19 years old).
Relatives told Radio Dabanga that two gunmen on a motorbike intercepted the brothers, who were on their way home from their farm, in the Karkali area in Saraf Omar area. They were shot dead and then robbed of their money and mobile phones
The gunmen fled the scene.
Radio Dabanga recently reported on the deteriorating security situation in West and North Darfur, specifically in Saraf Omra.
Especially displaced people live in a state of terror and fear due to repeated security breaches and sexual violence.
South Darfur fires
Fires that broke out in the Hijer Tongo area of Beleil locality in South Darfur destroyed 145 houses within 10 days.
Abdelmonim Ibrahim Ahmed, a representative of the Change and Services Committee in Hijer Tongo area, said that the fire that broke out on Wednesday destroyed 90 houses and another fire that broke out on February 12 destroyed 55 houses.
He called on the state government to intervene urgently and provide shelter and aid for those affected.
In January, South Darfur also witnessed two extensive fires that destroyed large quantities of crops. Last year, two children died in a fire in Katila in the state.
Last week, Radio Dabanga reported that the wali (governor) of North Darfur decided to send a specialised team to investigate the currently unknown causes behind frequent fires in the state. It is expected these fires, which date back to 2014, may have geological causes, such as the rocks and soil quality, thermal emission of phosphorous and methane gases, or old environmental waste and pollution.
In a feature on climate change in Sudan, Radio Dabanga reported that wildfires are becoming more common in areas with excessive tree logging or overgrazing.