Upsurge in sexual violence in Darfur, especially against displaced women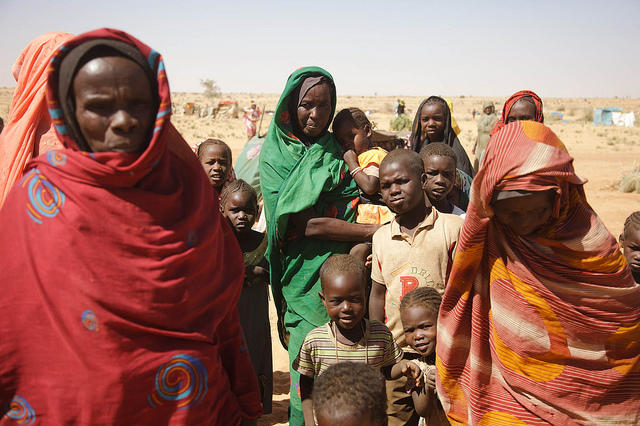 Dar El Salam / El Fasher / Mershing / Kereinik – February 17, 2023
---
Five women were raped by gunmen in North and South Darfur this week. One woman was shot near the Zamzam camp for the displaced near North Darfur capital El Fasher.
Unidentified gunmen raped two young women near Tabit in Dar Es Salam, North Darfur, on Wednesday.
A relative of the victims told Radio Dabanga that the two women, aged 21 and 22, were intercepted by three armed men while they were out to fetch firewood in the area of Arba Beyout on Wednesday morning.
The women were beaten before being sexually assaulted.
They were found on Wednesday evening and transferred to the El Fasher Hospital for Obstetrics and Gynaecology.
Relatives and other concerned people formed a search posse to trace the perpetrators. Some local residents went to the base of the Darfur Joint Security Forces to search for the perpetrators and hand them over to trial.
On the same day, an 18-year-old woman was shot by unknown gunmen near the Zamzam camp south of El Fasher.
Jadallah El Sayed told Radio Dabanga from Zamzam camp that the gunmen chased the victim and shot her, wounding her in the abdomen. She was taken to the El Fasher Teaching Hospital.
He said that the displaced in Zamzam camp live in a state of terror and fear due to the repeated security breaches. They call on the government to intervene and put an end to the crimes and protect the displaced.
South Darfur violence
In Mershing, South Darfur, gunmen raped three women, including one minor, on Tuesday.
A resident of the Mershing camp for the displaced reported that a group of armed men seized the three women, aged 40, 25, and 17, whilst they were on their way from the camp to the Sharari area to collect firewood. The women were raped at gunpoint.
On the same day, a group of seven people, including elderly and children, living in the Silwa, Tondubaya, and Hashaba camps for the displaced in Mershing locality were severely beaten by gunmen who robbed them of their belongings.
Last week, a 14-year-old girl was gang raped in Kereinik in West Darfur. A local source stated that "these days security breaches are increasing in an alarming manner, and all this does not stir the conscience of any of the officials who should protect the people".