South Kordofan public urged to disregard 'rumours' about new rebel attacks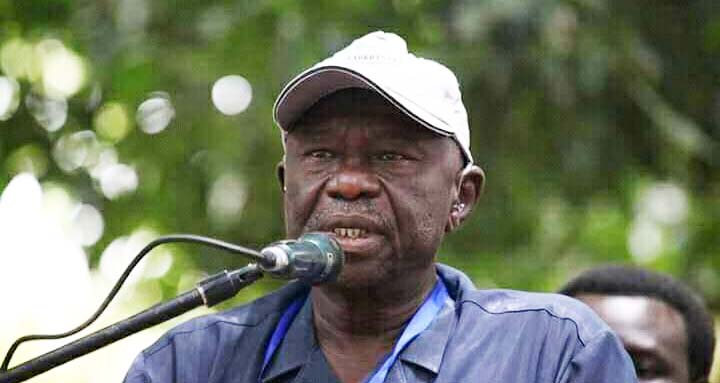 Rumours circulating on various social media networks about impending attacks by the Sudan People's Liberation Movement-North led by Abdelaziz El Hilu (SPLM-N El Hilu) in South Kordofan's capital of Kadugli on Thursday, prompted dozens to flee their home. Vulnerable groups, including women, children, and the elderly, are reported to be among those who have evacuated.
Journalist Ahmed Suleiman told Radio Dabanga that these vulnerable groups hastily left their homes on Thursday evening, on foot, in a "state of lamentable stress and anxiety". According to Suleiman, the hoax warning was circulated city-wide within hours, causing residents in the 'targeted' neighbourhoods to evacuate as quickly as possible and head west.
He explained that in light of the ongoing insecurity and clashes in South Kordofan, especially in the affected eastern neighbourhoods of Kadugli, communication networks have become rife with misinformation. He called on Kadugli's residents to not "pay any attention to the rumours", as they were a means of "creating panic and tension".
Given the fog of war that has engulfed the city recently, Suleiman stated that the current atmosphere is a perfect breeding ground for "people to practice their hobby of spreading rumours", adding that "we should not feed into this and help them in causing chaos and hoopla".
Kadugli and South Kordofan have witnessed intense clashes in the last two weeks, not only between the paramilitary Rapid Support Forces and the Sudanese Armed Forces (SAF), but also from SPLM-N El Hilu, culminating in a complicated milieu of mixed allegiances.
As previously reported by Radio Dabanga, the SPLM-N El Hilu launched an intensive attack on Kadugli on Monday, coinciding with Sudan's annual Armed Forces Day.
On Saturday, a separate attack on SAF positions left two people injured in Dalami in South Kordofan. The attack temporarily displaced some residents, many of whom returned on Sunday.
Misinformation
Recently, various Sudanese media institutions and press organisations, including Dabanga – Radio TV Online, issued a joint plea to address the critical state of press freedom in Sudan.
The statement highlights the overwhelming influence of social media on news circulation, which more often than not, propagates "misinformation and confusion", necessitating the diligent verification of sources and accurate "evaluations of published content".
Media professionals state that the fog of war has allowed opportunists to seize the gap in credible newsgathering, making way for "calamitous media coverage incapable of reflecting the unvarnished realities".