Sudanese refugees in Ethiopia call for food and protection, aid distributed in Chad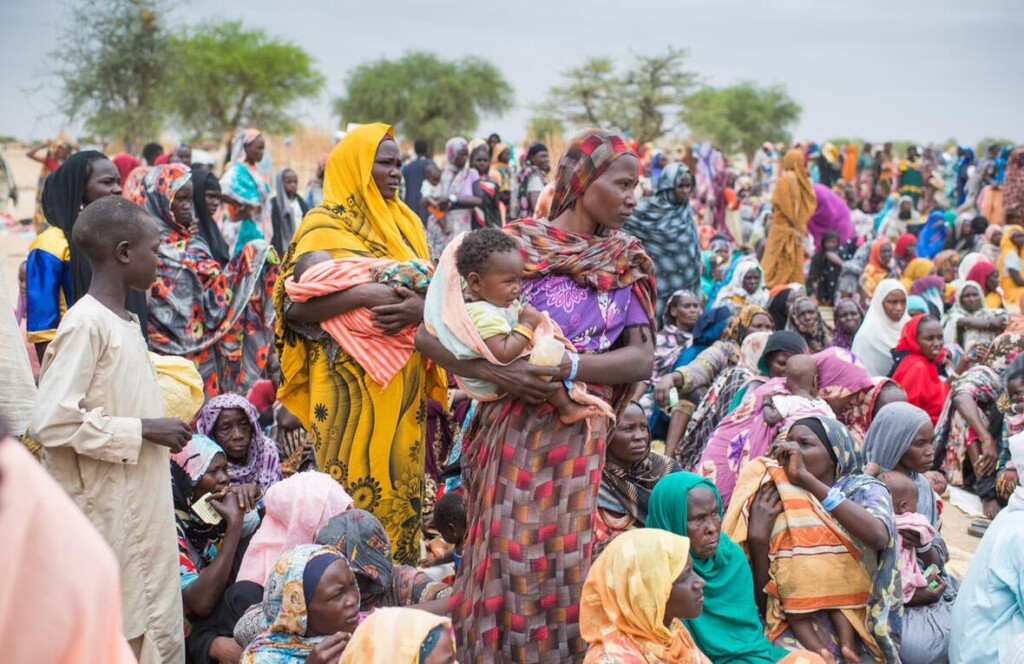 An estimated 6,000 Sudanese refugees, who fled the violence in Khartoum, participated in the demonstrations at the Ulala border camp in Ethiopia on August 16 over the lack of food and medicine provided to them. They also demand protection from attacks by local militiamen. Sudan's Foreign Ministry says the government of Sudan has provided and distributed 3,000 tonnes of food to Sudanese refugees in Chad's Adré region.
Refugees gathered in front of the offices of Ethiopian organisations, appealing to donors and international organisations to provide adequate support. They urged for an improvement in food programmes, which currently offer only one meal a day. Currently, these are provided by church organisations and the Ethiopian government.
Sudanese refugees also demanded their transfer from the Ulala camp due to inadequate safety levels and increased looting and theft by members of Fano militias. At least 26 people killed in Ethiopia's Amhara region last week in clashes between the Ethiopian army and local Fano militiamen.
Currently, the militia is stationed in an area near the camp, after facing defeat by the Ethiopian army during the militia rebellion in early August.
Sources informed Radio Dabanga that hundreds of Sudanese fled the Ulala camp in light of the deteriorating health and security conditions and the spread of diseases, especially among children, such as cholera, infections, and fevers.
Chad
Sudan's Foreign Ministry says the government of Sudan has provided and distributed 3,000 tonnes of food to Sudanese refugees in Chad's Adré region, adjacent to the Sudanese border. Addressing Sudanese refugees, Sudan's Consul General in Abeche confirmed that "this aid was provided under the direct guidance of the President of the Sudanese Sovereignty Council, Lt Gen Abdel Fattah El Burhan.
Humanitarian aid was distributed to Sudanese refugees through the Consulate General of the Sudan in Abeche in cooperation with the Chadian National Committee for the Reception of Refugees and the Office of the United Nations High Commissioner for Refugees (UNHCR).
The distribution of aid was supervised by Ali Mohamed, Governor of Asonga Province in Chad, and Sudan's Consul General in Abeche Gaddafi, Abdallah Mohamed, in addition to the commander of the Sudanese-Chadian Joint Forces and the commanders of the police and security services in the province.
Asonga's governor lauded Sudan's humanitarian efforts, "despite the current war conditions", he said, "this indicates the depth of the sense of responsibility towards Sudanese refugees in Chad".
Radio Dabanga recently reported that hundreds of thousands of Sudanese refugees from West Darfur fled into neighbouring Chad to escape violence in El Geneina and several towns across West Darfur.
Civil leaders in the region have also discovered 30 mass graves containing at least 1,000 bodies of victims of attacks West Darfur has faced since last April.