Civilians 'harassed by RSF' in Sudan capital fighting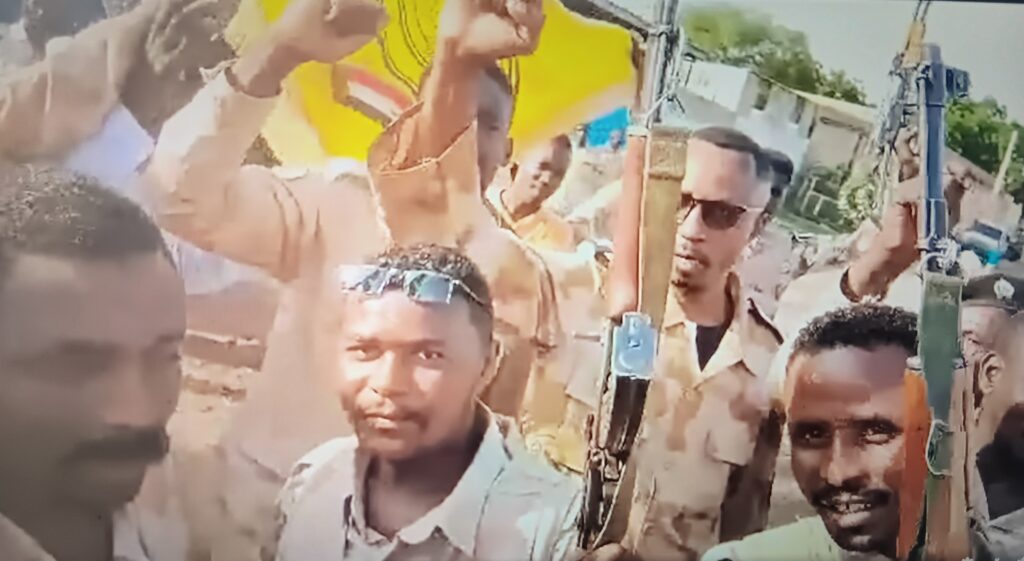 The Sudan Armed Forces (SAF) and the Rapid Support Forces (RSF) continued their fierce confrontations in Omdurman and Khartoum North on Wednesday, employing air and artillery bombardment. While Khartoum saw relative calm in some areas, warplanes patrolled the skies. More instances of violations by the RSF against civilians surfaced in Khartoum state's three cities.
Residents of Sharg El Nil in the eastern part of Khartoum North (Khartoum Bahri) informed Radio Dabanga that the army bombed targets near the El Jereif East Bridge. Witnesses also heard multiple explosions across north, south, and downtown Omdurman.
An RSF media statement this morning asserts that they "conducted a major military operation at the Wadi Sedna base in Omdurman at dawn today". They claimed the operation "destroyed three fighter jets and an arms and supplies depot, and led to dozens of casualties among the SAF."
SAF spokesperson Nabil Abdallah stated that the army responded to an RSF attack on El Kadaro, Khartoum North, on Tuesday "leading to casualties and vehicle losses". In response, the RSF released video clips allegedly showing captured army soldiers in El Kadaro.
Abdallah added that "the RSF is compelling civilians to evacuate their homes in Jabra and El Kalakla, Khartoum, is evidence of incoming hostility towards the SAF."
He accused the RSF of bombing neighbourhoods 4 and 7 in the large El Sawra neighbourhood in Omdurman, killing two people on Tuesday.
Civilians harassed
The El Kalaklat and South Khartoum Resistance Committees Coordination said in a statement yesterday that the RSF "surrounded the area, raided homes and assaulted residents because some responded to the army's mobilisation calls."
The statement denounced civilian involvement in the conflict, adding that "the residents that responded left but have yet to return."
Allegations of severe RSF violations against civilians in El Kalakla El Gubba emerged, with residents "fleeing by boat across the Nile to escape the brutality" according to the committee.
In Imtidad Shambat Khartoum North (Bahri), an RSF force killed an Ethiopian resident, according to the resistance committees in the neighbourhood. In a statement, the committee explained that the RSF "stormed the victim's family home, attempted to rape his wife, and fatally shot him when he tried to protect her." The Khartoum North Neighbourhoods Committees alleged that the RSF killed a resident and detained two others on Tuesday.