Egypt deports hundreds of Sudanese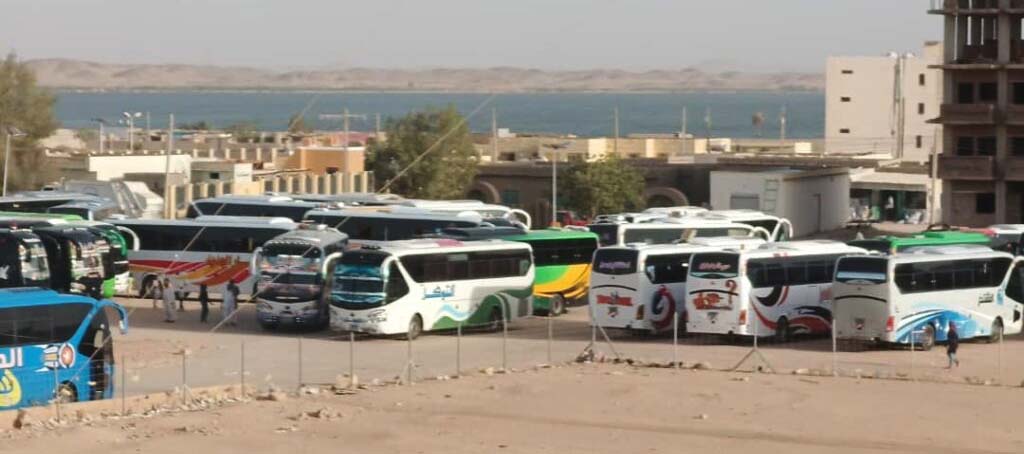 Egypt has reportedly carried out a series of deportations of Sudanese and people of other nationalities to Sudan, through the Oseif border crossing in Red Sea state, over the past few days. Sudanese stranded at the Argeen border in Northern State were offered to be relocated to a 'shelter of their choosing'.
Acting Red Sea State Governor Fathallah Elhaj stated through his media office on Tuesday that the state received and transported 350 people from the Oseif crossing on trucks. "Expenses for their relocation were covered, and they were transported on buses to Atbara and and to Wad Madani, where they were provided what they needed", the statement read.
According to sources, a significant number of those deported were working in mines along the Sudanese-Egyptian border, while others were apprehended within Egyptian cities.
The governor urged relevant authorities to direct deportees from Egypt through the Argeen crossing or the Ashkeet crossing "instead of through the Oseif crossing, as the latter is designated solely for cargo."
He added that the Egyptian authorities deported around 180 other people, including families, emphasising that "arrangements were made to receive them".
Argeen
In Northern State, Governor El Bagir Ahmed issued directives to relocate those stranded at the Argeen crossing to designated shelter sites of their choosing, "such as Wadi Halfa, Dongola, or Karima."
According to reports from the Sudan News Agency (SUNA), the Governor reaffirmed the "continuous efforts of his government and its cooperation with relevant authorities to find appropriate solutions to the issues affecting the Argeen crossing."
The acting Minister of Transport Hisham Abbas pledged to provide means of transportation, particularly buses, to facilitate the relocation process to the suggested sites.