Sudan: At least 538 civilians dead, 4.6k injured as SAF-RSF clashes rage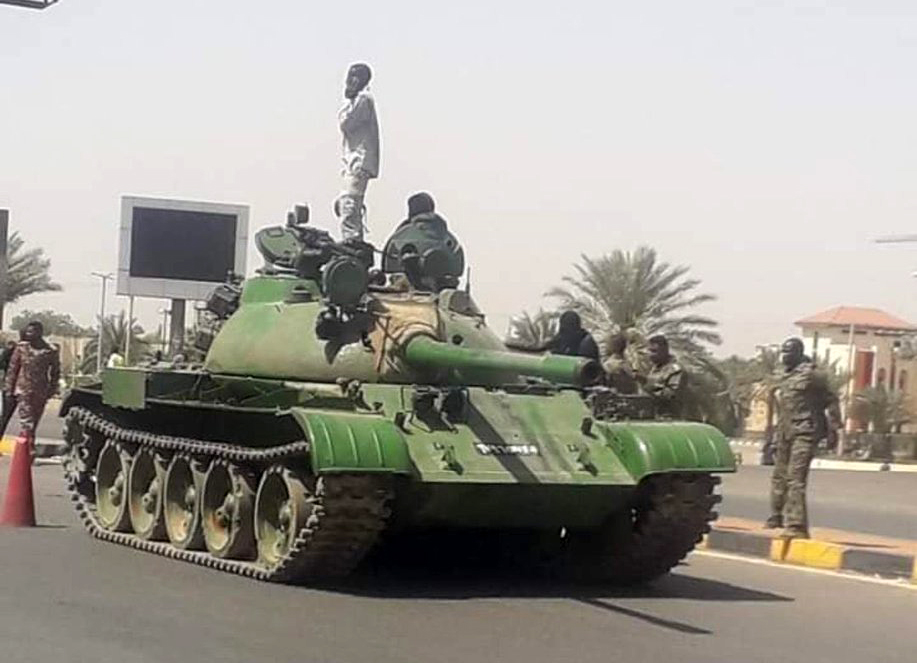 ---
Sudan's clashes between the Sudanese Armed Forces (SAF) and Rapid Support Forces (RSF) have now entered its third week, leaving at least 538 civilians dead and 4,599 injured, according to figures from the Sudanese Ministry of Health. Despite the most recent agreed upon SAF-RSF 72-hour armistice, the fierce power struggle between the warring factions raged on, with sporadic bouts witnessed across Khartoum and Omdurman. This is the fifth ceasefire to be violated since the clashes began on April 15.
In a statement by the SAF yesterday, they indicated that they continued to monitor the enemy reserve forces moving from western Sudan to the capital, pointing the finger at the RSF for violating the truce.
The SAF state that they recently destroyed RSF convoys in southern North Kordofan and western Omdurman. Adding that, they have continued to make strides in utilising Sudan's police to secure the streets with a combined SAF-police operation, particularly in southern Khartoum.
Sudan's police press office earlier published pictures on social media, displaying their heavily armed deployed on four-wheel drive vehicles, equipped with 'dushkas' (anti-aircraft weapons).
In a counter statement by the RSF today, they refuted any accusations that they were the first to break the armistice.
They also called on the police chiefs to withdraw all of their participatory elements the national army, adding that this was an escalation form the former regime to increase the violence.
"The police are a national civil apparatus that should not take sides. We warn the police forces and their leadership not to interfere, so that we do not have to deal with them as an enemy."
Radio Dabanga has reported extensively on the human rights violations perpetrated by the police during the pro-democracy protests.
Lawlessness
The Civil Front for Stopping War and Restoring Democracy, which was formed by partisan political forces and activists, warned of the increasing risks of insecurity and the spread of crime, including the looting of homes, shops, factories, and banks as a result of the ongoing clashes.
In a statement by the pro-democracy coalition, they said it was imperative that both the SAF and RSF nominate representatives to discuss ways to stop the war.
They also highlighted the fact that the revolutionary Sudanese forces were scapegoated by Sudan's official media discourse, painting them as the catalyst to the lawlessness currently being witnessed in Sudan.