OCHA: Six dead, 30k displaced by West Darfur clashes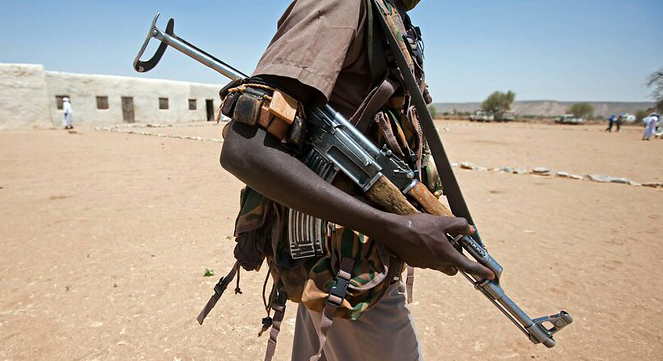 ---
The UN Office for the Coordination of Humanitarian Affairs (OCHA) in Sudan reported that at least 30,000 people have fled to Chad as a result of an inter-communal conflict allegedly caused by police negligence. This conflict arose after two murder suspects were reportedly 'stoned to death' in Tendelti, West Darfur, on Tuesday.
According to OCHA, the conflict resulted in six deaths, eight injuries, and the burning and looting of at least 59 homes. Joint security forces have reportedly been deployed to contain the situation, however ongoing armaments in the area suggest a tense security situation.
The Darfur Network for Human Rights cited the killing of prominent businessman Mustafa Yousef, as the chief catalyst in the escalating violence in West Darfur.
Witnesses reported that two armed men shot Yousef dead at his home, but when the community apprehended the suspects, the local police refused to take them into custody, leading to those in the community taking the law into their own hands.
OCHA report that a Mararit tribe member was killed on 23 March. In response, Mararit tribe members "tracked down and stoned to death the alleged two killers, who were Arab".
This prompted Arab nomads to launch a retaliatory attack on Tendelti on March 23 and 24, in revenge for their tribe members' stoning.
Darfur Network state that the retaliatory Arab groups subsequently attacked Tendulti, resulting in the "killing of a medical assistant, as well as over 85 homes being burnt, looted, and destroyed".
The Darfur activists state that the "Rapid Support Forces peace agreements have done little to prevent human rights violations in West Darfur".
Government reaction
To address the security situation in Tendelti, Sudan's Vice Chairman of the Sovereignty Council and Commander of the Rapid Support Forces (RSF), Lt Gen Mohamed 'Hemeti' Dagalo convened a meeting with key officials, including the Lt Gen of Sudan's Human Rights Police Anan Hamid Omer, Minister of Interior, and Director General of the Police Forces.
An investigation committee has been formed to look into allegations that the police refused to receive the accused, and a delegation led by Lt Gen Omer will investigate the situation, according to SUNA.
Activists in West Darfur have called for the government to change its policies in response to recent events, "urging stronger government power, the enforcement of state prestige, and clear instructions for security services to intervene in the situation".
In an interview with Radio Dabanga, political activist Hatim El Fadil raised concerns about the lack of rule of law and state impunity, emphasising the "need to prepare security services to deal with these issues as a top priority and bring perpetrators to justice".