Bandits kill four policemen in Central Darfur ambush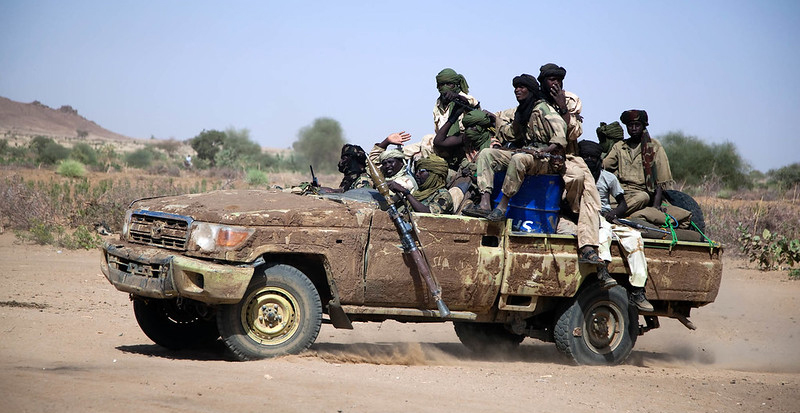 ---
Four policemen have been shot dead, and six others were injured, after a gang of armed bandits 'ambushed' them and hijacked their vehicle in Azum, Central Darfur, on Tuesday evening. Four people were robbed in a separate incident near Saraf Omra in North Darfur.
The director of Azum locality, El Hafiz Mohamedein, told Radio Dabanga that the police in Azum received a report on Tuesday evening that armed men had intercepted a lorry on its way from Omdurman to El Geneina in West Darfur.
Mohamedein said that the police responded by sending a contingent vehicle to Kigli area, where they were ambushed and came under fire. Four policemen were killed, while six others were injured. The bandits absconded with a police vehicle after the attack.
The director told Radio Dabanga that the state security committee convened and emergency meeting yesterday morning to discuss the incident, and that a military force has arrived in the area from the Central Darfur capital Zalingei. They will retrieve the bodies of the fallen policemen and evacuate the injured.
The force launched a manhunt for the perpetrators, but no suspects have been apprehended at the time of posting.
In North Darfur, armed bandits robbed four people who returning from the weekly market in Saraf Omra to Um Jarwa on Tuesday.
Witnesses told Radio Dabanga that four gunmen riding two motorcycles intercepted a vehicle carrying four passengers. They allegedly robbed the driver, El Nour Ahmed, of SDG500,000, while passenger Faroug Abakar suffered a broken hand.