Marauding armed bandits kill police officer, injure two others in North Darfur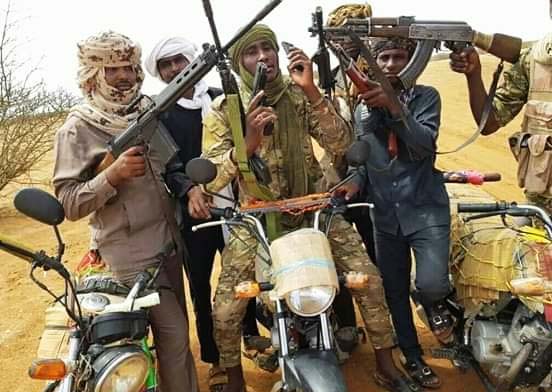 ---
Gunmen reportedly attacked a Land Cruiser belonging to the Central Reserve Police, killing police officer Mohamed Musa and injuring two others on the El Fasher road in Kabkabiya, North Darfur on Tuesday.
Eyewitnesses told Radio Dabanga that the gunmen fired heavily at the vehicle in the Ed el-Nabq area.
In a separate armed attack in West Darfur on Tuesday, Bakri Abdelrahim was killed during an alleged armed robbery by nine motor-bandits. A local witness told Radio Dabanga that they opened fire on the passengers of a vehicle on the road between Jabal and Foro Baranga.
The local added that after the armed bandits killed Abdelrahim, they robbed the other passengers, stealing their mobile phones and money.
According to the eyewitness, the passengers took the body to Saraf Omra in North Darfur and reported the matter to local police.
Darfur banditry persists
Lawlessness and insecurity are ongoing in Darfur, with bands of marauding gunmen intent on robbery, posing a constant threat to anyone using the roads and perceived to be carrying anything of value.
Radio Dabanga recently reported on the deteriorating security situation in West and North Darfur, specifically in Saraf Omra.
Especially displaced people, who live in a state of terror and fear due to repeated security breaches and sexual violence.
In February, an eyewitness to an armed robbery in El Geneina, said that the "security situation in West Darfur is rapidly deteriorating.". He added that it was an "almost everyday occurrence in hearing reports about armed robberies".
"There is a noticeable security deterioration these days, and the reasons are due to the proliferation of heavy weapons and other arms in the hands of criminals," the eyewitness noted.