Armed motor-bandits 'seriously injure' displaced victims in West Darfur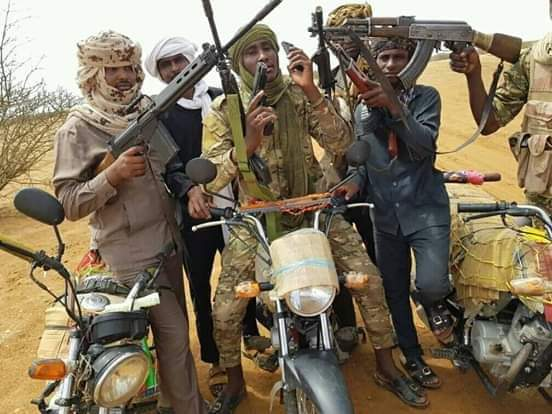 EL GENEINA / SARAF OMRA –
---
Two displaced individuals were reportedly attacked and robbed by a group of armed men on motorcycles, leaving one of them seriously injured in Sirba, West Darfur, on Sunday.
In an interview with Radio Dabanga, displaced people from Sirba camp reported that the victims, Mahdi Malik was shot in the hand, whilst Ishag Ahmed was stabbed in the back and chest with a knife, causing serious injuries. They went on to state that after they were intercepted by the three armed men on motorcycles, they proceeded to "steal their mobile phones and money".
Following the incident, both victims were taken to El Geneina Hospital for treatment. A report of the incident was filed with the local police station by residents in the victim's displaced camp.
Radio Dabanga recently reported on the deteriorating security situation in West and North Darfur, specifically in Saraf Omra.
Especially displaced people, who live in a state of terror and fear due to repeated security breaches and sexual violence.
In February, an eyewitness to an armed robbery in El Geneina, said that the "security situation in West Darfur is rapidly deteriorating.". He added that it was an "almost everyday occurrence in hearing reports about armed robberies".
"There is a noticeable security deterioration these days, and the reasons are due to the proliferation of heavy weapons and other arms in the hands of criminals," the source noted.