West Darfur director denies rumours of new attacks amid Tendelti displacement crisis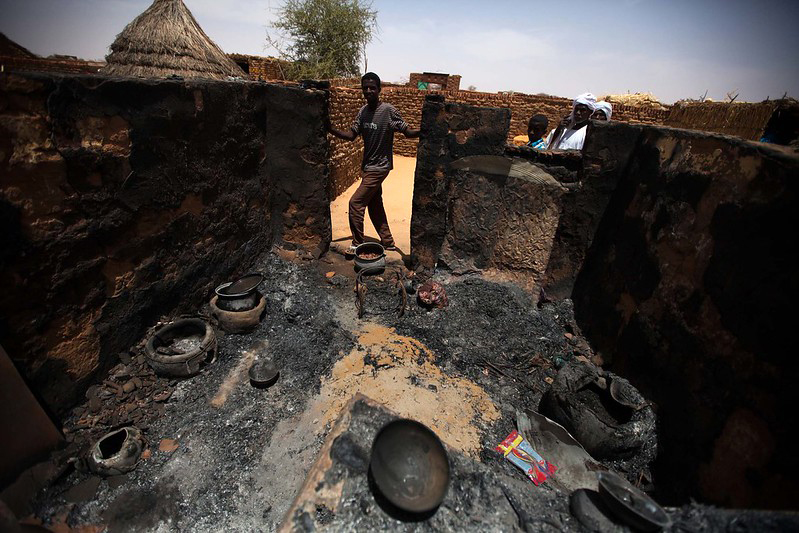 ---
The director of El Geneina locality in West Darfur Mohamed Khalil Dakarsho, refuted reports suggesting that armed men are reassembling in various regions with plans to launch another assault on Tendelti. The previous attack resulted in 30,000 individuals displaced, six people dead and eight injured, as well as around 50 homes destroyed by arson.
Dakarsho states that security forces conducted a search operation in neighbouring villages and areas, and an inquiry has been launched to investigate the attacks on Tendelti.
The director alleged that the suspects of the attack earlier this week on Tuesday, were "likely to have come from Chad".
Dakarsho called the situation in Tendelti a "common occurrence", which to him, was simply "amplified by the media".
According to the director, the number of refugees who fled to Chad after the events has surpassed at least 500, with most being women and children who left due to rumours.
The UN Organisation for the Coordination of Humanitarian Affairs (OCHA) in Sudan reported three days ago that the security situation in the area of Tendelti remains tense despite the deployment of joint forces.
According to OCHA, at least 30,000 people have fled to Chad as a result of an inter-communal clashes, that resulted in six deaths, eight injuries, and the burning and looting of at least 59 homes. The clashes were allegedly triggered after two murder suspects were reportedly 'stoned to death' in Tendelti, West Darfur, on Tuesday. Police have been accused of negligence.