Tanker docks off Port Sudan to fuel powership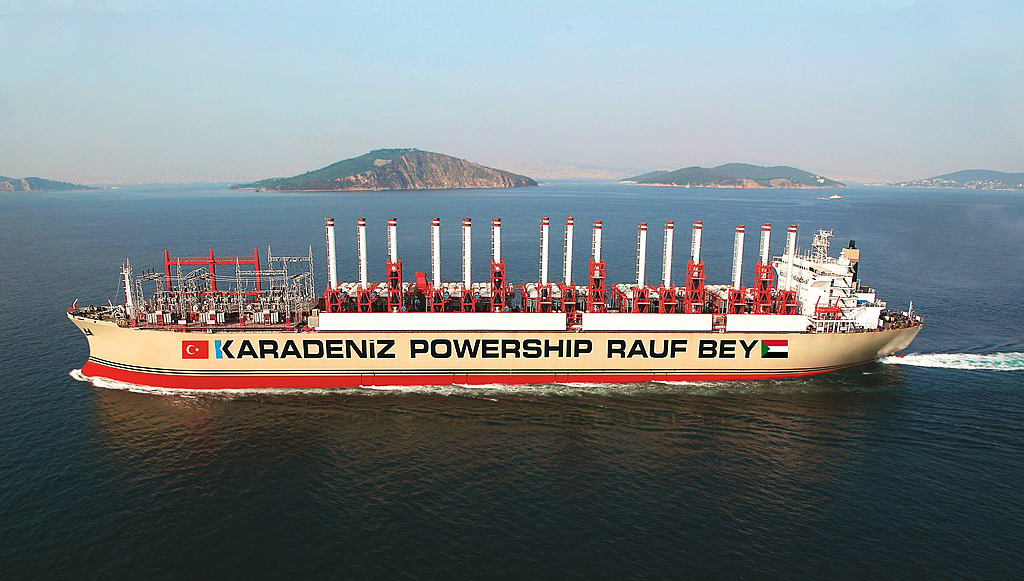 ---
A tanker has arrived off Sudan's Red Sea coast to provide fuel for the powership that has been operating to augment Sudan's faltering power grid. The Ministry of Finance says that arrangements are being made to pay outstanding debts to the ship's Turkish owners, "to gradually restore and stabilise the power supply".
The tanker Asma docked at the at the port of Mersa Bashayer, south of Port Sudan, yesterday, where the Turkish-owned, Liberian-flagged MV Karadeniz Powership Rauf Bey* is anchored.
The official spokesperson of the Ministry of Finance and Economic Planning denied the minister's refusal to pay the outstanding amounts to the owners of the power ship. Sources from Port Sudan say they expect the Ministry of Energy and Mining to pay $2 million via the Sudanese Oil Corporation, "to gradually restore and stabilise the power supply by Thursday morning.
The spokesperson says that the Minister of Finance directed the Marine Ports Authority to pay the indebtedness of the Turkish ship, however, the authority does not have sufficient funds to pay the debt, and pointed out that it asked the Ministry of Energy to pay the difference. That ministry provided what it had, but did not cover the full amount required.
A spokesperson for the Sudanese Ministry of Finance accused the owners of the powership of "seeking to twist the arm of the country by imposing impossible conditions such as refusing to schedule the debt, and insisting on renewing the contract for a long time and on unfair terms".
The ministry promised to solve the problem of Port Sudan electricity temporarily with the Ministry of Energy within the next few days, and promised to solve the electricity problem radically by completing the Port Sudan thermal plant within a year.
As reported by Radio Dabanga last year, the owners of the ship threatened to remove it, the Sudan government having only paid €3 million out of the €10 million owed to the Turkish vessel on 30 March 2022.
---
* The Turkish Karadeniz Powership Rauf Bey, started electricity production in Sudan in 2018. The powership, which has 180 megawatts (MW) of installed capacity, to supply 150 MW of power to Sudan's national energy grid. The plant is important for the stability of the country's national grid as it caters for the country's increased energy demand. The company announced on 27 April, 2018 that it signed an electricity production and sales agreement with the Sudanese Thermal Power Generating Company (STPGC).