UN aid convoys arrive across Sudan, curfew in Port Sudan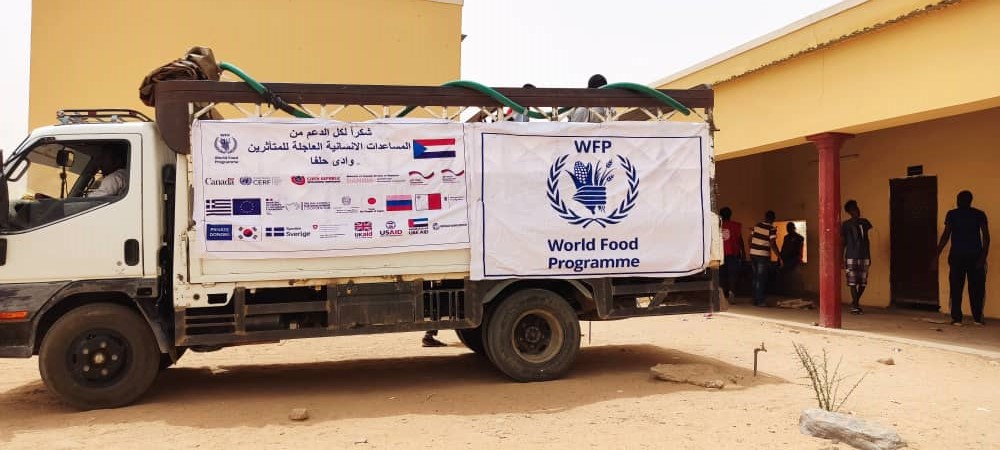 ---
More than 1.2 million people have now been displaced as a result of the escalating Sudanese war. As the crisis deepens, the United Nations has deployed an aid convoy of at least 100 lorries, most of which reached their destinations across Sudan by Monday. Red Sea State authorities imposed a curfew, extended the State of Emergency, and prohibited the movement of buses between Khartoum and Port Sudan.
The Sudan war has uprooted more than 1.2 million people from their homes, while neighbouring countries struggle to accommodate approximately 426,000 refugees, according to the Displacement Tracking Matrix of the International Organisation for Migration (IOM).
In response to the escalating humanitarian crisis, the World Food Programme (WFP) dispatched a convoy of more than 100 lorries loaded with vital aid to various regions in Sudan. The convoy includes 2,600 tons of supplies, including nutrition, water, sanitation, and health items for up to 2 million people.
By Monday, at least 100 lorries loaded with humanitarian assistance had reached their destinations in the capital Khartoum and several states, according to the UN Office for Coordination of Humanitarian Affairs (OCHA).
At a daily news briefing, UN spokesperson Stephane Dujarric confirmed that "the WFP has now reached more than 782,000 men, women and children with food and nutrition support over the past four weeks". Dujarric added that since the conflict began, more than 170,000 people have sought refuge in Egypt, with more than half of the 345,000 individuals who have fled Sudan choosing Egypt as their destination.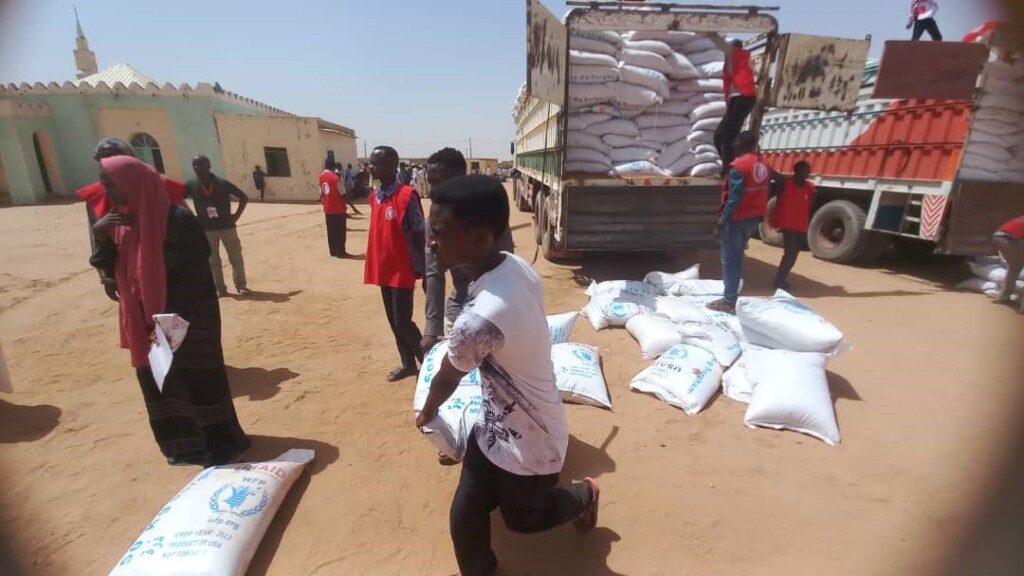 Port Sudan curfew
The Security Committee of the Red Sea State has implemented a curfew in Port Sudan from 23:00 until 05:00. On Tuesday, the committee extended the State of Emergency in the region and prohibited travel buses from either departing for Khartoum or arriving in Port Sudan.
in an interview with Radio Dabanga, political analyst Khaled Noor expressed surprise at the imposition of the curfew given the apparent stability in the state. Noor called on the state government to provide the public with a clear explanation for this decision. He also highlighted that these measures coincided with searches conducted in specific locations in Port Sudan, targeting the discovery of weapons.
Mayor Mohamed Abdelgadir, in the same interview, criticized the curfew as unwarranted and unjustified. He emphasized that the Red Sea State is not experiencing any significant security lawlessness that would necessitate such restrictions.
Port Sudan became a significant destination for people seeking refuge from the conflict in Khartoum. Reports of overcrowding and increasingly difficult living conditions have grown in recent weeks.