Mapping Sudan's baffling propaganda battlefield on social media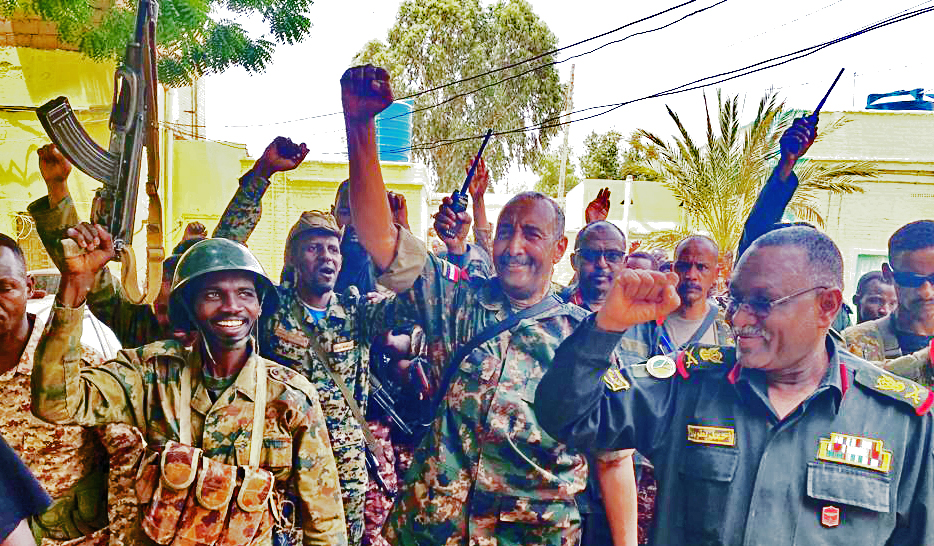 ---
As is the way with 21st Century conflicts, social media is part of the battleground, and the war in Sudan is predictably spawning contradicting propaganda from both sides. This makes it increasingly challenging for people in Sudan to form an accurate picture of the situation on the ground. Valent projects* claim that "belligerent actors" are astroturfing** Sudanese, as well as international actors into thinking there is an organic appetite for war when in fact the opposite is true, they say.
By using the Coefficient of Traffic Manipulation (CTM) and a key-word bias algorithm, "we examined 12,545 tweets using a pro Sudan army hashtag, the top five per cent of accounts [113], have classic indicators of bot/troll activity including; generic account names, mass posting and account registration around the time of Sudan's uprising against military rule in 2019," Valent Projects reported in a tweet on Monday.
The accounts in this group commonly used specific pro-army phrases such as "Support the Sudanese army", "Neutrality is treason" and "We are all the army," and the overall intent is to "gaslight Sudanese and observers" into thinking there is "a groundswell of support" for the military to escalate.
The bottom group however, made up half the users, but only 10 per cent of the total number of tweets," examining those accounts, most of them are authentic users, supporting the military in the hopes of a quick end to the fighting."
They did not use "jingoistic phrases", instead they tweeted "in a less extreme messaging focused on ending the violence and safeguarding civilians."
Escalating Propaganda
The commander of the Rapid Support Forces (RSF) Lt Gen Mohamed 'Hemedti' Dagalo, 'reportedly' hired a French public relations firm to polish his image. Furthermore, he used a Dubai-based private equity company to shield his public relations activities.
His advisor told Radio Dabanga on Sunday, that he is not appearing on videos" due to a strategy followed by the RSF."
On May 10, Radio Dabanga also reported that both the Sudanese Armed Forces (SAF) and the Rapid Support Forces (RSF) are active on social media, with 1.4 million and 988,000 followers respectively. Islamist groups aligned with the SAF and the now dissolved National Congress Party (NCP) are also allegedly using social media platforms to spread propaganda.
---
* London-based Valent Projects is a digital agency that addresses online manipulation, disinformation, and misinformation.
** Astroturfing is the practice of hiding the sponsors of a message or organisation (e.g. political, advertising, religious or public relations) to make it appear as though it originates from and is supported by grassroots participants. It is a practice intended to give the statements or organisations credibility by withholding information about the source's financial backers. The term astroturfing is derived from AstroTurf, a brand of synthetic carpeting designed to resemble natural grass, as a play on the word "grassroots". The implication behind the use of the term is that instead of a "true" or "natural" grassroots effort behind the activity in question, there is a "fake" or "artificial" appearance of support. (Source: Wikipedia)