Sudan-Iran reconciliation raises concerns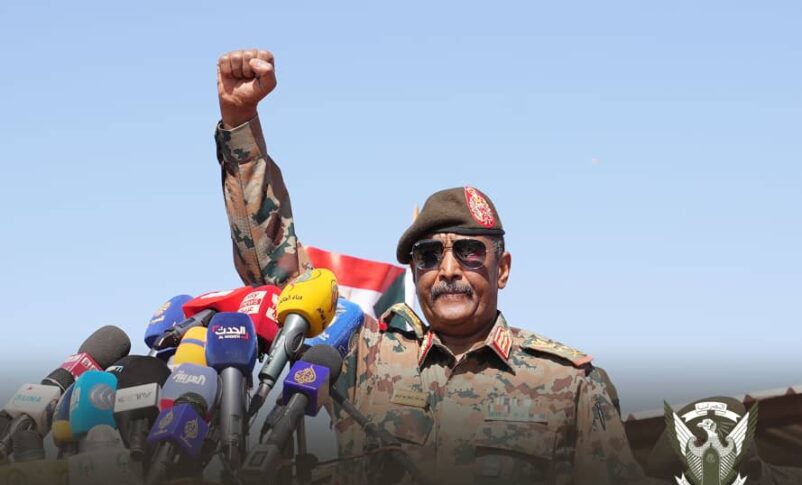 Sudan's foreign ministry announced it renewed diplomatic relations with Iran, in a joint statement on Monday. In an exclusive interview with Radio Dabanga, Sudanese political science professor Salah El Douma warns that this move reflects "El Burhan's pursuit of resources and weaponry, amid concerns about legitimacy". The two nations agreed to "strengthen ties" and to reopen embassies between the two nations.
Salah El Douma, a Sudanese university professor of political science, asserted that the revival of Sudanese-Iranian relations "is part of El Burhan's pursuit of financial resources and weaponry to sustain the conflict against the Rapid Support Forces (RSF)."
In an interview with Radio Dabanga, El Douma said that the Burhan regime, which he called "an extension of the 'salvation regime'", grapples with a fundamental legitimacy issue, "desperately seeking any means to gain it". He emphasised that the Burhan government "is aware it lacks approval from the Sudanese people, the regional, and international communities".
The professor characterised Burhan and his regime as 'political psychopaths' with an "insatiable desire to maintain power at any cost, even at the expense of obtaining recognition". He described Sudan's engagement with Iran as a "pursuit of financial resources and weaponry", noting that this relationship will provide them with some loans, "but at very high interests".
Sudan-Iran relations
In a joint statement on Monday, Sudan and Iran announced their decision to restore diplomatic relations, marking the end of a seven-year hiatus.
"The two sides agreed to deepen their ties in different areas that would serve the interests of both nations and would be conducive to regional stability", the statement explained. "They also agreed to take necessary measures to reopen their embassies in the near future."
Khartoum had severed ties with Tehran in 2016, triggered by Iranian protesters storming the Saudi Arabian embassy in Iran. This unrest had occurred shortly after the execution of a prominent Shiite cleric and 46 others by the Saudi government, leading to widespread protests and the rupture of Saudi-Iranian relations.
According to the Associated Press, Iranian Foreign Minister Hossein Amir-Abdollahian and his Sudanese counterpart, Ali El Sadig, convened in the Azerbaijani capital of Baku in July. The event represented "the first known high-level meeting between the two countries since 2016".
"After my recent discussions with Sudan's Acting Foreign Minister, Mr. Ali Sadig Ali, on the sidelines of the Non-Alignment Movement (NAM) meeting in Baku, we resolved to reinstate diplomatic ties between Sudan and Iran. The process was successfully concluded on Monday, and the embassies of both countries will soon reopen in their respective capitals", the Iranian foreign minister shared on X (formerly Twitter) on Monday evening.