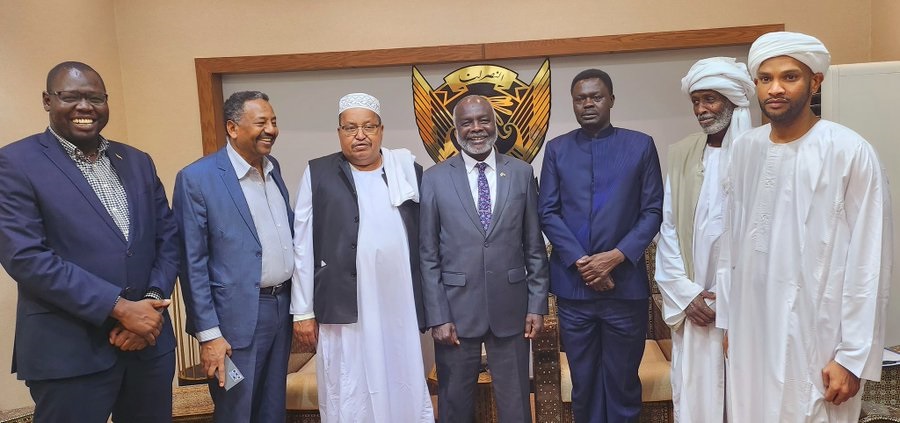 ---
The Sovereignty Council announced yesterday that the signatories of the Framework Agreement finalised a political declaration outlining the process of how three non-signatories will be integrated into the ongoing political process based on the Framework Agreement, signed by the military and more than 40 pro-democracy parties and groups on December 5 last year.
The non-signatory parties are represented by the Sudan Liberation Movement faction under the leadership of Minni Minawi, the Justice and Equality Movement headed by Jibril Ibrahim, and Jaafar El Mirghani, Vice-President of the mainstream Democratic Unionist Party. They earlier refused to sign the Framework Agreement saying that it does not include their vision.
In a memo released by the council's press bureau, both the signatory and non-Signatory parties reached their final deliberations after a series of meetings headed by Sudan's head of the Transitional Sovereignty Council and Commander-in-Chief of the Sudan Armed Forces, Lt Gen Abdelfattah El Burhan, as well as Vice-President of the Sovereignty Council and commander of the Rapid Support Forces, Lt Gen Mohamed 'Hemeti' Dagalo.
The statement highlighted the "extensive discussions and high patriotic spirit" that was witnessed during the political declaration's negotiation.
Lt Gen Abdelfattah El Burhan affirmed his commitment to the Framework Agreement and his cooperation with all involved parties. The junta head also called for his opponents to reach a comprehensive final agreement, in order to pave the way for a transitional civilian government leading the country to free and fair elections, by the end of the two-year transitional period.
International delegation
The news about the political declaration comes after a delegation of special envoys from the United States of America, the European Union, the United Kingdom, Norway, France, and Germany concluded a joint visit to Khartoum last week with a call to resume civilian leadership for the transition to democracy and a reiteration of their support for the Framework Agreement.
After meeting with a range of Sudanese actors, they concluded their two-day visit with a press conference on Thursday, in which they they urged the Sudanese parties to conduct a comprehensive dialogue on the basis of the Framework Agreement, work to address the root causes of the conflict, and build a stable and prosperous Sudan.
"We urge the parties to deepen and expand their commitment to inclusivity and bring together women, youth, and representatives from all over Sudan to participate in shaping their country's future," the envoys said in their joint statement.
The special envoys reiterated their support for the Framework Agreement. It "remains in our view the best basis on which to form a civilian-led transitional government and establish constitutional arrangements for a transitional period that culminates in elections," the statement read.