Egyptian brokered inter-Sudanese conference underway in Cairo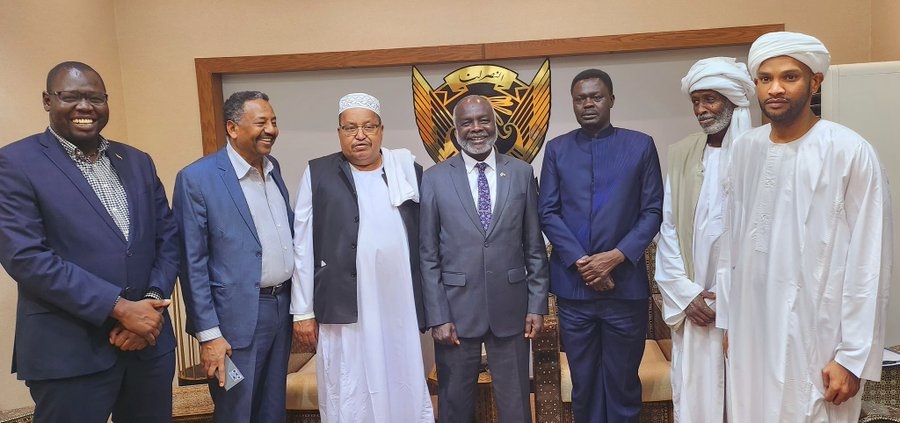 ---
The inter-Sudanese dialogue conference to discuss a range of contentious issues was launched in Cairo on Thursday and was attended by at least 75 Sudanese political representatives. The Egyptian government who brokered the conference, which is set to conclude on February 8, hosts various Sudanese voices representing political parties, movements, civil society organisations, displaced people and refugees, and native administrations, in addition to a number of diplomats from the USA, Europe, South Sudan, and the Arab League.
Noureldayim Taha, a leader of the Sudan Liberation Movement under the leadership of Minni Minawi (SLM-MM), told Radio Dabanga that issues related to the democratic political transition, constitutional arrangements, a political declaration, the formation of the transitional government, as well as post-transitional issues will be discussed.
El Amin Daoud, head of the eastern Sudanese United Popular Front for Liberation and Justice, reported to Radio Dabanga that the opening session on Thursday included welcoming words from the Egyptian side, and speeches from the representatives of the various participating blocs.
Chief amongst the conference's welcoming speakers was Jibril Ibrahim, head of the Justice and Equality Movement (JEM) on behalf of the Forces for Freedom and Change-Democratic Block (FFC-DB). El Tijani Sisi for the National Movement Forces, and Nabil Adib, representing the Sudanese civil society also reportedly welcomed the delegation.
Daoud also stated that preparations are ongoing for three conferences in Red Sea state, Kassala, and El Gedaref "with the participation of all parties in eastern Sudan", in order to agree on a roadmap to address the crises in the region.
He underscored that the most influential parties in eastern Sudan did not sign the Framework Agreement, arranged by the FFC-Central Council, due to their "affiliation with the FFC-DB".
The FFC-CC has attempted to convince both JEM and SLM-MM separately, founding members of the FFC-DB, to join the signatories of the Framework Agreement, yet refuses to "flood the political process" with parties and alliances "that are not interested in democracy" such as the FFC-DB.
Yahya El Hussein, head of the Sudanese Ba'ath Party, said in a press statement on Friday that his party apologised for the Cairo conference. He said he does not believe that the platforms in Juba, Cairo, and Khartoum "will lead to a positive result".
The party adheres to its proposal in solving the Sudanese crisis through a Sudanese-Sudanese dialogue within the country, stating that Sudan should "return to the Declaration of the Forces of Freedom and Change and other revolutionary charters, away from international and regional influences".