MSF suspends 'life-saving' ops at Khartoum hospital, citing 'military blockade'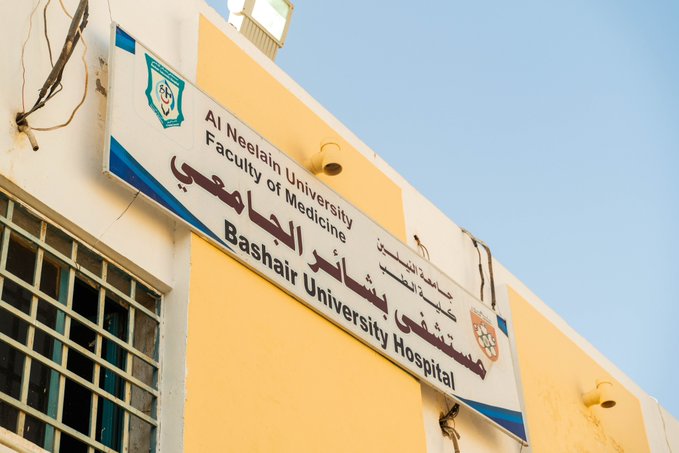 Médecins Sans Frontières/Doctors Without Borders (MSF) announced the suspension its support of surgical operations at Bashayer Teaching Hospital in southern Khartoum, due to a critical shortage of necessary supplies that has persisted for a month.
In a press release, the organisation said it "has been led to suspend support to life-saving surgical activities" at Bashayer Teaching Hospital, adding that "the suspension comes after military authorities have blocked the transport of surgical materials from Wad Madani to south Khartoum for over a month".
Shazeer Majeed, a surgical advisor at MSF, emphasised the pressing need for surgical interventions in the hospital, adding that the unavailability of essential medicines and materials is depriving people of vital healthcare. According to the advisor, who called the suspension 'devastating', MSF's surgical teams conducted approximately 5,000 emergency interventions and 3,000 surgical operations since mid-May.
'The unavailability of essential medicines and materials is depriving people of vital healthcare…' – MSF
With supplies now exhausted and still restricted, Michiel Hofman, MSF operations coordinator, stated "we have no choice but to suspend surgical activities at Bashayer Teaching Hospital and temporarily withdraw our surgical team." MSF anticipates that another hospital supported by their organisation, the Turkish Hospital in southern Khartoum, may also run out of supplies within two weeks.
"MSF will continue to support maternal, emergency and outpatient care at Bashayer hospital", according to the statement.
The Southern Belt Emergency Room expressed grave concern regarding the suspension of surgeries at Bashayer Hospital. Mohamed Abdallah, spokesperson for the Emergency Room, urgently appealed to the authorities responsible for the seizure of medical supplies destined for Bashayer Hospital to "open a secure pathway for their delivery", emphasising the need to "save more lives and treat the injured and ill", in a press release yesterday.
Abdallah underlined the hospital's role in providing healthcare services to civilians in collaboration with the Southern Belt Emergency Room and MSF. "The suspension of surgical services, which included thousands of emergency interventions and surgical operations, particularly caesarean sections, since May, poses a severe threat to residents in the Southern Belt, especially in cases of injuries during the ongoing conflict", he said.
Bashayer Hospital is the primary healthcare facility in the Southern Belt, offering free surgical services. Abdallah underscored the difficulty in reaching El Razi University Hospital, a nearby hospital in southern Khartoum, adding that "patients need to pay in cash for treatment".
Sudan War Monitor noted that Bashayer Hospital is located in an RSF-controlled area, adding that "the military may be refusing to allow surgical supplies in the area because they fear they could be used by the RSF for their wounded soldiers".
Bashayer Teaching Hospital has played a crucial role in assisting victims of SAF-RSF clashes in the Sudanese capital since the onset of the conflict, despite facing several challenges. On April 18, the hospital was 'particularly damaged' when it was hit by a stray missile. In early May, the hospital was one of only three hospitals able to provide emergency healthcare, orthopedic surgery, kidney care (dialysis), and some general surgery in the capital.
At the end of May, the MSF reported that visa problems were preventing medical personnel from reaching the hospital, jeopardising operations at Bashayer Hospital and other healthcare facilities. Radio Dabanga reported at the time that Bashayer Hospital additionally faced a "prolonged power outage, lasting six days, compounded by the scarcity of petrol for generators".
When fierce fighting erupted in Khartoum's El Shajara, where an army military complex is located, the hospital played a crucial role in treating victims. Marie Burton, the emergency coordinator for MSF Sudan, said at the time that "despite explosions close by, [Bashayer Teaching] Hospital is still working".
In the aftermath of the Qouro Market massacre in September, where at least 43 people were killed, the hospital received an 'overwhelming number of patients', turning the hospital into 'a bloodbath'.
Continued fighting
On Thursday morning, military aircraft were observed flying over Khartoum North (Khartoum Bahri) and carried out airstrikes on Drushab, El Samrab, and Halfaya.
In Omdurman, the Rapid Support Forces (RSF) resumed their bombing campaign in various areas of El Sawrat in Omdurman for the second consecutive day. Reports from witnesses indicate violent clashes between the Sudanese army (SAF) and the RSF in El Masalma, Omdurman.