MSF: Visa delays put extra strain on Sudan's critical healthcare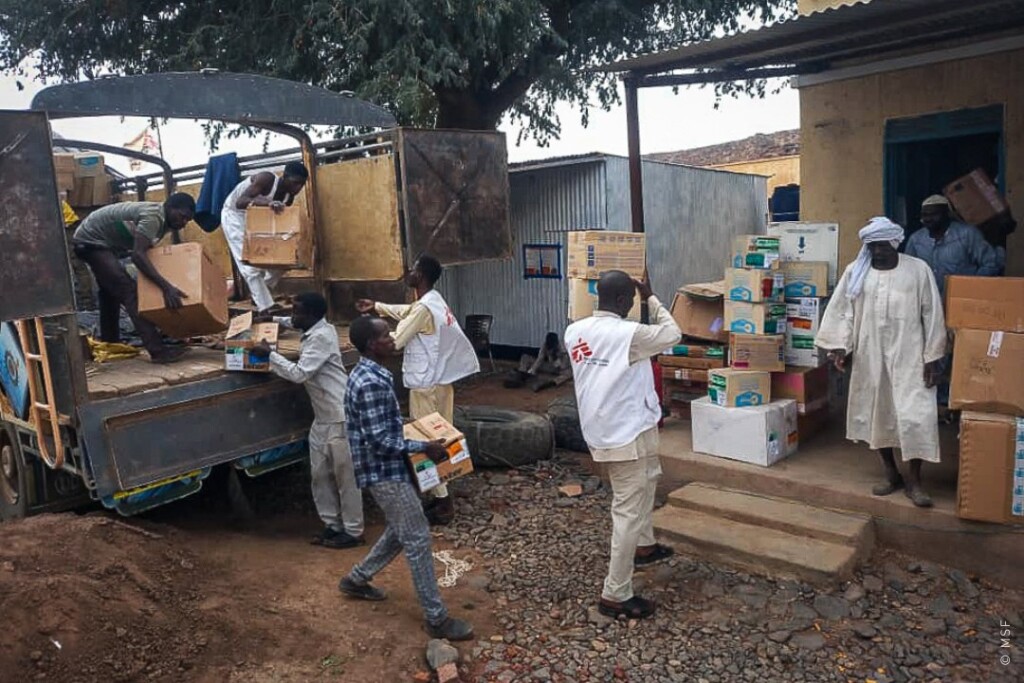 ---
Delays in processing Sudanese entry visas for foreign specialist medical teams aiming to provide critical aid in Sudan's escalating health crisis, have sparked concerns over the timeliness and effectiveness of medical assistance. Doctors Without Borders/Médecins Sans Frontières (MSF) warns that administrative challenges will place additional burdens on medical staff attending to those affected by the ongoing security crisis.
In an interview with Radio Dabanga yesterday, the director of the operations centre of MSF in Brussels, Dr Ahmed Abdelrahman, explained that "MSF has faced difficulties securing the required visas despite an initial responsive period during the first two weeks". He added that the process of obtaining entry visas for medical teams is plagued by administrative challenges, creating additional burdens for medical staff, and exacerbating the already vulnerable situation of the Sudanese population.
The potential consequences of delayed visa issuance loom over Bashayer Hospital in the south of Khartoum. "Without new people receiving visas within the next 72 hours, the hospital's surgical service will experience a significant decline in capacity, jeopardising timely and essential surgical care for patients", he added.
The healthcare infrastructure in Khartoum's hospitals faces significant challenges. "Bashayer Hospital's prolonged power outage, lasting six days, compounded by the scarcity of gasoline for generators" serves as a stark example. Last month, the Bashayer Hospital sustained significant damage due to a missile falling on the hospital.
Similar issues plague other hospitals in Khartoum, particularly in central Khartoum and Bahri, exacerbating the already strained healthcare system. Ongoing clashes between the army and the Rapid Support Forces (RSF) continue to hinder access to critical areas, limiting the ability of medical teams, including MSF, to assess and respond effectively to the health crisis.
Impact on Sudanese children
Adele Khader, the UN Children Fund (UNICEF)'s Regional Director for the Middle East and North Africa, has highlighted the dire consequences of the conflict on children, including displacement and the lack of access to basic social services. "The situation, already tragic prior to the conflict, has now reached catastrophic levels, particularly in terms of food, water, electricity, and communications."
According to UNICEF, over 13.6 million children in Sudan are in urgent need of life-saving humanitarian support, an increase of 4.6 million since the outbreak of the conflict. More than 620,000 children suffer from severe acute malnutrition.
Radio Dabanga reported yesterday that more than 50 babies died of starvation and dehydration in the Maygoma orphanage in Khartoum since the war started in mid-April.
Samil Foods factory in Khartoum, Sudan's only manufacturer of a food formula used by UNICEF and the World Food Programme (WFP) for malnourished children, burned down two weeks ago.