JBI calls for action to protect non-Arab communities in Darfur against genocide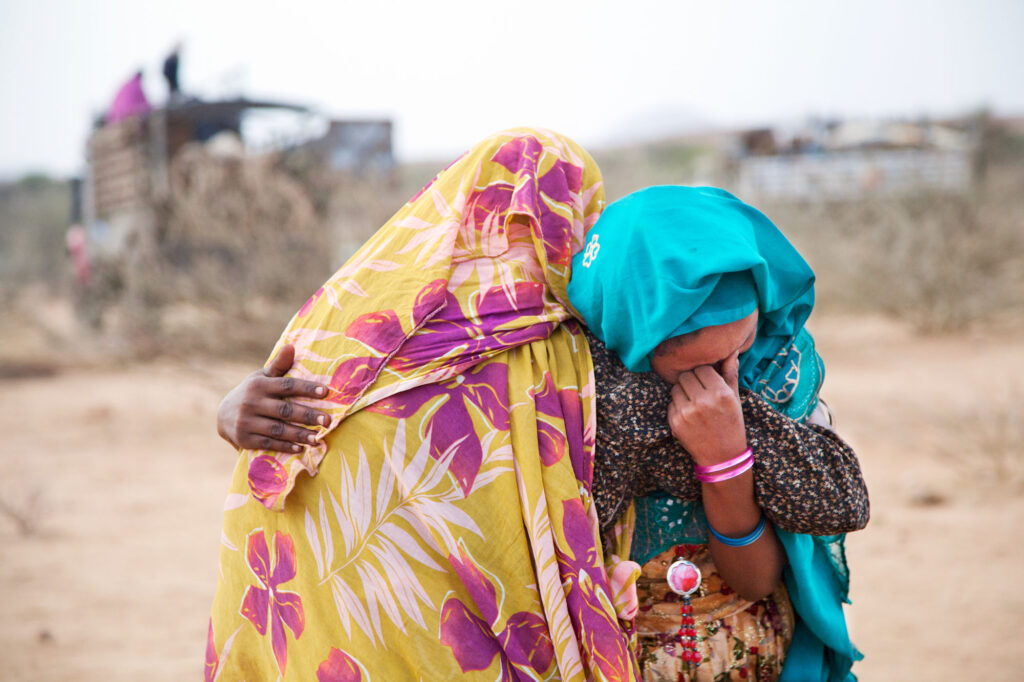 The Jacob Blaustein Institute for the Advancement of Human Rights (JBI) published an urgent appeal for protection amidst the escalating risk of genocide in Sudan's Darfur region. International parties should not only continue their pursuit of a negotiated end to the conflict but also explicitly respond to the threat of genocide that non-Arab populations in Darfur face with targeted measures.
In their report, the JBI stated that both the Sudan Armed Forces (SAF) and the Rapid Support Forces (RSF) have committed numerous serious violations of international humanitarian law but it particularly expressed concern over the reportedly widespread human rights violations against non-Arab Darfuri communities by RSF troops and allied militias.
Widespread human rights violations against non-Arab populations are evidenced by photographic evidence, satellite imagery, and testimonies, "which indicate that a serious risk of genocide currently exists in Darfur," the institute explained.
"The non-Arab people of Darfur – specifically, the Fur, Zaghawa, and Masalit – were subjected to genocide before, some twenty years ago, by the government-backed Janjaweed militia that was the precursor to today's RSF."
The JBI warned in 2004 and 2005 "that the measures taken by the international community to respond to this genocide were insufficient to effectively protect the groups that had been targeted for destruction".
Now, there are plenty of reports that suggest that history is repeating itself with mass killings and widespread sexual violence, based on ethnicity. Radio Dabanga has published several articles and reports on the situation in El Geneina, West Darfur, where Masalit are targeted by the RSF and allied militias in what many have called a genocide.
At the start of July, the death toll was estimated to be at least 8,000, with reports of children being deliberately murdered by the RSF. El Geneina was said to be completely obliterated by gunmen and Masalit tribe members have been specifically targeted.
"These reports are a shameful reminder of the consequences of inadequately responding to risks of genocide that should prompt immediate action by States like the U.S. that are parties to the Convention on the Prevention and Punishment of the Crime of Genocide," the JBI stated.
The convention holds signatories responsible to act and "employ all means reasonably available" when they learn of "the existence of a serious risk that genocide will be committed".
Measures
The institute primarily holds the RSF accountable and responsible for curbing the risk of genocide in Darfur but, "so long as the RSF continues to attack and threaten municipalities and displaced persons' camps with large non-Arab populations", the USA and other foreign governments should make it an urgent priority to act and protect civilians threatened with genocide in Darfur.
"They should do this through measures including:
"1. Urgently undertaking diplomatic efforts to mobilize governments to express concern about the risk of genocide in Darfur at the highest levels of leadership and to take actions aimed at addressing this risk;
"2. Making it a diplomatic priority to impede the ability of the RSF and allied militias to obtain weapons and other forms support that are enabling them to carry out ethnically-motivated violence in Darfur;
"3. Taking measures to protect civilians in Darfur and Sudanese refugees in Chad and ensure they have access to humanitarian aid;
"4. Engaging representative Darfuri stakeholders in all ongoing processes to negotiate solutions to the conflict in Sudan; and
"5. Encouraging UN leaders to undertake, and States to support and initiate, fact-finding efforts that include an assessment of whether the obligation to prevent genocide has been triggered in Darfur and elsewhere in Sudan, and to make their findings public, and urging all UN system actors to report on and express concern to relevant stakeholders when they become aware that human rights violations constituting risk factors for genocide are occurring, avoid taking actions that aid forces engaged in abuses constituting risk factors for genocide, and avoid repeating past failures in this area."