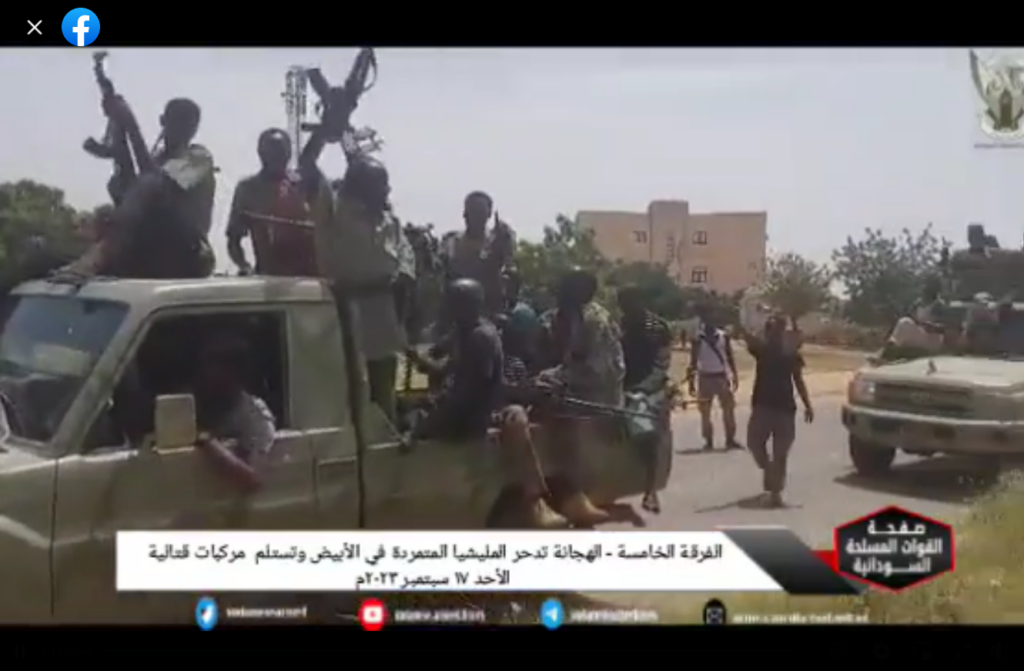 The RSF attack on the city of El Obeid, North Kordofan, continued Monday, leading to the closure of the El Obeid Grand Market, as power outages across the state continue to cause suffering.
The RSF unit reportedly attacked the city from the west around 08:00. The offensive continued briefly before the army confronted the attacking force, sources told Radio Dabanga. Activist Ali Ibrahim said that El Obeid was surrounded by the RSF on Monday.
According to sources of Radio Dabanga, 80 RSF combat vehicles attacked El Obeid from the direction of the airport and were confronted by the army.
The SAF said that the 5th Infantry Division in El Obeid repelled an RSF attack on the eastern border of the city, "inflicting heavy losses in lives and equipment," on Sunday.
Power outages
El Obeid continues to suffer from power outages for the fourth week, Ibrahim told Radio Dabanga. People depend on commercial donkey carts to obtain drinking water, which he described as salty, as the mineral-rich groundwater is pumped from nearby wells. The price of a barrel of water amounts to SDG2,000, he said.
He said the treatments carried out in the electricity supply by introducing a new thermal plant covers only parts of the Grand Market and some government institutions, while most of the city is still out of coverage.
Health situation
Health conditions in North Kordofan have also worsened due to power outages and deteriorating security conditions. Doctor Amer Adam told Radio Dabanga that the health situation in El Obeid, in particular, is rapidly deteriorating.
He reported a complete power outage in hospitals in El Obeid last week. Old generators are being used, but they produce an unstable electricity supply.
In addition, the deteriorating security situation in North Kordofan has hindered patients' access to treatment services, especially cases being transferred internally and out of the state.
El Obeid was already witnessing provision shortages, looting, and theft. Amer explained to Radio Dabanga that the siege imposed on El Obeid by the RSF three months ago, in addition to the continuous attacks by the RSF on the city, "have a significant negative impact on patients."