Fierce fighting continues in Sudan capital, RSF attacks army in El Obeid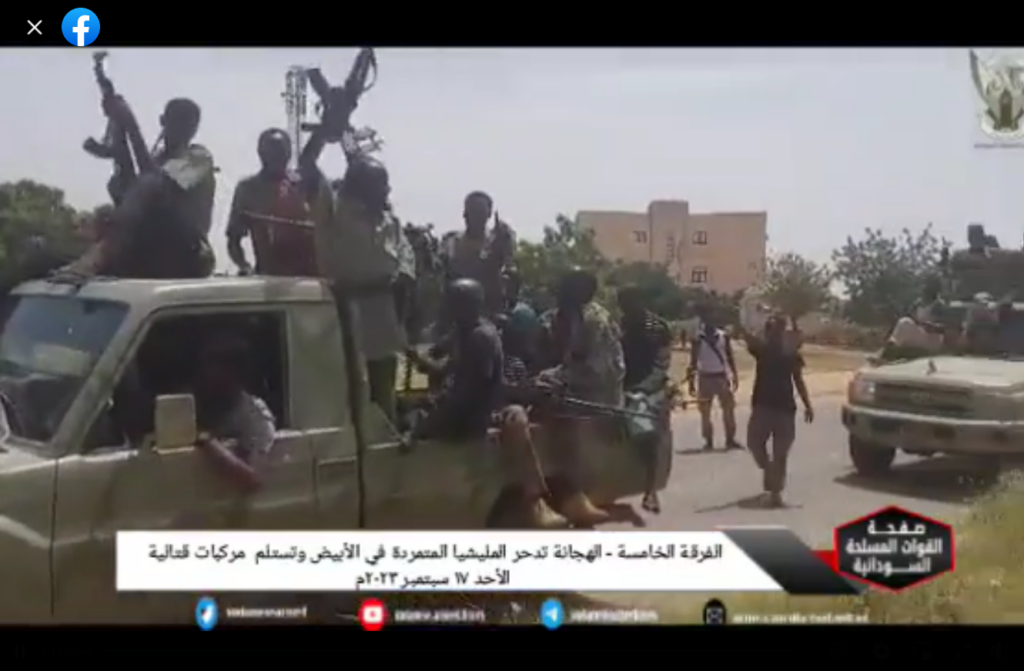 The Rapid Support Forces (RSF) continued their attacks on the General Command of the Sudan Armed Forces (SAF) in central Khartoum on Sunday. Fighting was also reported from Omdurman. Clashes between the two warring parties resumed in the North Kordofan capital of El Obeid.
The resistance committees of Imtidad Nasir in northeast Khartoum announced that one person was killed, and three others were injured during "fierce artillery shelling" on Saturday.
Activist Mohamed Kindsha told Radio Dabanga from Khartoum that the RSF attacks on government offices and other buildings in central Khartoum on Saturday were "the heaviest attacks of its kind on the General Command in months".
The fighting in central Khartoum continued for at least seven hours. The clashes extended to the Airport Road [as Africa Road is popularly called). The battles over the El Shajara Engineers Corps continued for even a longer period.
Kindsha added that the artillery shelling in several parts of Khartoum continued yesterday, though less violent than on Saturday.
'The destruction of several towers within one day suggests that the battles have moved to another dimension' – activist Mohamed Kindsha
This weekend's violent battles in the Sudanese capital saw the destruction of several large towers, including the Greater Nile Petroleum Operating Company Tower, large buildings of the Ministry of Justice and the General Command itself, as well as the offices of the Sudan Standards and Metrology Organisation.
"The destruction of several towers within one day suggests that the battles have moved to another dimension, including the destruction of infrastructure," Kindsha noted.
The RSF on Sunday accused the army of deliberately bombing vital infrastructure areas in Khartoum.
SAF spokesperson Brig Nabil Abdallah reported that the army was able to repel the RSF attacks on the General Command. He further accused the RSF of "indiscriminately shelling the neighbourhoods of Banat, El Abbasiya, and El Morada in Omdurman". More than 40 people were injured.
Sources in Omdurman reported fierce fighting between the SAF and RSF on El Shingeeti street in El Sawra in Omdurman.
The SAF said on its Facebook page that the 5th Infantry Division in El Obeid repelled an RSF attack on the eastern part of the city, "inflicting heavy losses in lives and equipment".
The Emergency Lawyers condemned the killing of nine people in southern Khartoum, and El Abbasiya and Ombadda in Omdurman on Thursday and Friday.
In a statement yesterday, the lawyers' group decried "the increasing intensity of battles, the targeting of vital installations and panic caused among the residents in the capital's neighbourhoods".
They strongly criticised "the disregard for international humanitarian laws that prohibit the use of populated sites as military targets" by both warring sides.