Heavy fighting in North Darfur capital amidst 'alarming increase in food prices'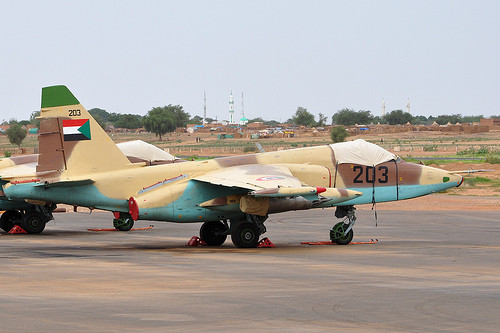 EL FASHER / SIRBA / EL GENEINA –
---
El Fasher, the capital of North Darfur, has been witnessing intense fighting during the past days. People in the city, but also in other places in Darfur complain about "staggering food prices". The airport of El Geneina in West Darfur has been closed for three weeks due to power outages.
The city is in a state of chaos as heavy fighting has been taking place in the city this week, Radio Dabanga's correspondent in El Fasher reported yesterday.
"Army forces were chasing paramilitaries Rapid Support Forces (RSF) in the streets, which only added to the tension and unease felt by people," she said.
According to journalist Abubakr Omar, the RSF are in control of several neighbourhoods in El Fasher and have ordered people to evacuate their houses.
He called on the Mediation Committee of Elders in the city to demand the RSF to leave the homes immediately.
Unfortunately, the truce brokered by tribal leaders on April 20 and extended for an indefinite period of time three days later, did not hold, he said.
Omar further highlighted a "disturbing increase in crime, looting, and systematic killing" in large parts of El Fasher.
Public transport within the city is no longer available, Radio Dabanga's correspondent reported. People also are short of cash due to the closure of banks and the suspension of online banking services, and the staggering price rises.
West Darfur
In Sirba, West Darfur, people have expressed their growing concern over the worsening living conditions since the evacuation of staff members of aid organisations.
Omar Gasim, living in the Sirba camp for the displaced, told Radio Dabanga that the area is suffering from "an alarming increase in food prices, a complete lack of medicines, and the continued closure of the markets".
The Engineers Syndicate Formation Committee reported a total power outage for the past three weeks in West Darfur, which caused the closure of the El Geneina Martyr Sabira International Airport.