Fighting continues in Sudan's capital as aid organisations leave conflict zones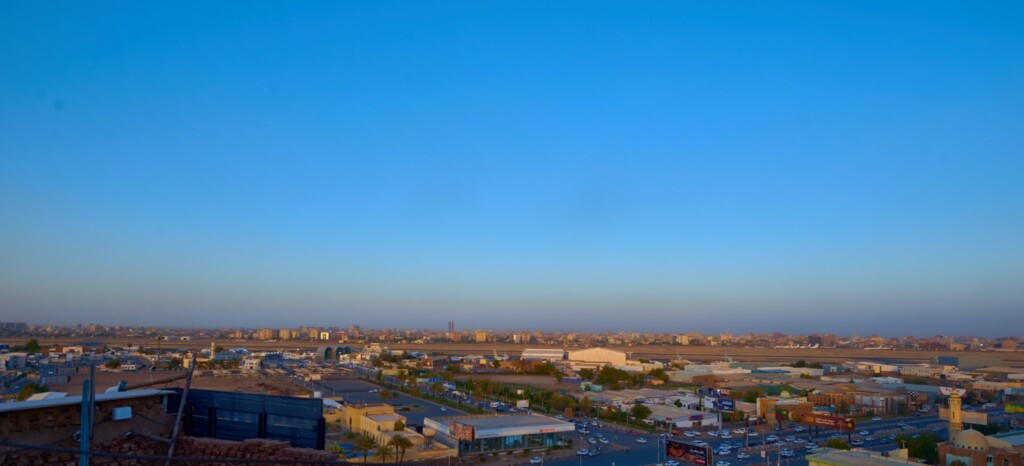 Fighting between the Sudan Armed Forces (SAF) and the Rapid Support Forces (RSF) continued in parts of Khartoum and Omdurman yesterday. The army claimed 23 RSF troops defected and joined its ranks. Meanwhile, aid organisations were forced to close their offices in areas where the security situation became too difficult for staff to operate safely.
Omdurman residents reported a new attack by the RSF on the main base of the paramilitary Central Reserve Police forces in the city.
They added that the army shelled and bombed RSF sites in the neighbourhoods of old Omdurman.
The spokesperson for the SAF reported in a statement yesterday that the army clashed with RSF troops in central Omdurman, inflicting casualties.
In Khartoum, SAF Special Task Forces attacked the military complex near El Shajara in West Khartoum, which is occupied by the RSF. At least 15 paramilitaries were killed, he stated.
SAF warplanes also bombed targets in the areas of El Masoudiya and the Giad industrial complex south of Khartoum.
The SAF spokesperson further accused the RSF of "indiscriminate shelling of the Abu Adam area" in Khartoum on Sunday, causing the death of a child.
On Saturday, the armed forces accused the RSF of shelling El Remeila neighbourhood in Khartoum, killing four children and seriously injuring their mother.
The RSF did not issue a statement on the attacks and Radio Dabanga was unable to obtain testimony from them.
The General Command of the SAF also announced the installation of 23 RSF officers "with ranks from colonel to lieutenant" who defected last week.
The RSF recently made a similar claim that a SAF force of 15 officers and 527 soldiers defected and joined RSF ranks in East Darfur. The paramilitary organisation said it "warmly welcomed these honourable men".
Homes
Local residents and the army accused the RSF on Sunday of forcibly displacing civilians from their homes in order to occupy them for military purposes.
Yesterday, activists also reported that the RSF is forcing people out of their homes in Arkaweet, Khartoum. One activist wrote on social media that the RSF "are forcing the working-class people of Khartoum out of their homes, and then looting decades of their hard work".
Sudanese think tank founder Kholood Khair wrote on social media that "the RSF have little interest in genuine attempts to end the war (something Jeddah [negotiation platform] still refuses to get) and will not acquiesce to SAF's (reasonable) terms to leave homes in KRT, the only leverage the RSF have there".
El Gedaref
In the desert area of El Butana in eastern Sudan's El Gedaref, a member of the SAF Military Intelligence was killed on Sunday when his unit clashed with arms smugglers who were on their way to Khartoum. The army unit seized 67 sniper rifles.
Aid orgs leave conflict zones
The Norwegian Refugee Council announced earlier today that it was amongst the many international aid organisations that were forced to close down operations and offices in areas where staff can no longer operate safely.
"It's been a heartbreaking decision but we had no other choice but to suspend our office/operations in Khartoum and Darfur, and this has led to layoffs now for many of the Sudanese and international staff who were working there," Country Director for Sudan William Carter announced on social media.
"We'll re-open suspended offices as soon as we can, but it's four months in and there's no clarity as to when this'll be. Meanwhile, we're working hard to resume operations in West Darfur (from Chad), have opened new offices in Gezira and Red Sea states, and relocated our country office elsewhere in Sudan. So far, 71 out of 338 staff have received contract notices although 53 new posts have already been created."
More than 100 Sudanese employees of Save the Children recently lost their jobs in areas where security concerns have forced the organisation to suspend operations, according to The New Humanitarian and Ayin Media.
Sudanese Red Crescent Society was reportedly also forced to reduce its team size in Khartoum. Such job loss further exacerbates the suffering of many Sudanese.
On July 20, a medical team of Doctors Without Borders/Médecins Sans Frontières (MSF) was attacked near the Turkish Hospital in southern Khartoum. In a statement the following day, MSF warned that "activities in the hospital are now in serious jeopardy, and we will not be able to continue to provide medical care if minimum safety guarantees are not met."