Economist: 'Little hope for Sudan national budget'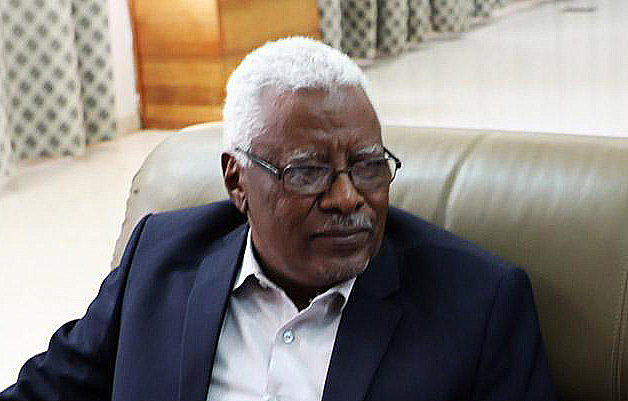 Hasan Bashir, a professor of economics at El Nilein University, has expressed doubt over the efficacy of the recently leaked* information concerning the development of a balanced national budget, in light of Sudan's current political crisis and 'absent' government. "People in the country, as well as the authorities, are living from day to day," he says.
In an interview with Sudan Today on Radio Dabanga, Bashir ruled out an economic resolution concerning the continuation of grants, aid, and loans from abroad. He pointed to the "country being in a state of anticipation for the final stage of the civilian-military agreement leading to the formation of a government".
He stated that, "indicators confirm that the next budget will depend on taxes, fees and levies that burden Sudanese people, and lead to the flight of foreign investors out of the country."
The economist said that "Sudan is currently unable, in light of the current conditions and the scarcity of financial resources, to truly exploit resources and employ them in development for the benefit of the people to achieve economic growth".
'People in the country, as well as the authorities, are living from day to day…'
Regarding the report of the Sudanese Central Bureau of Statistics on the decrease in inflation, Bashir said that "no economic indicators can be adopted in light of the current situation".
"These are unreal indicators. It is not possible to talk about low inflation rates, given the high prices and the low purchasing power of the Sudanese Pound".
"Low inflation rates do not mean an improvement in economic performance, but a reflection of stagflation resulting from declining consumption, the cessation economic activities, lack of production, lack of job opportunities, and the flight of investors abroad."
He referred to UN reports in the end of last year that a third of the Sudanese population will need humanitarian assistance in 2023, estimated at $2 billion.
*The budget that was leaked earlier this month items confirm an increase in revenue estimates to SDG 6.7 trillion, an increase of 140 per cent, and spending to SDG 8 trillion. SDG 667 billion has been allocated to rebel movements which signed the Juba Peace Agreement with the Sudanese government in October 2020.