Continued shelling in Khartoum forces more residents to flee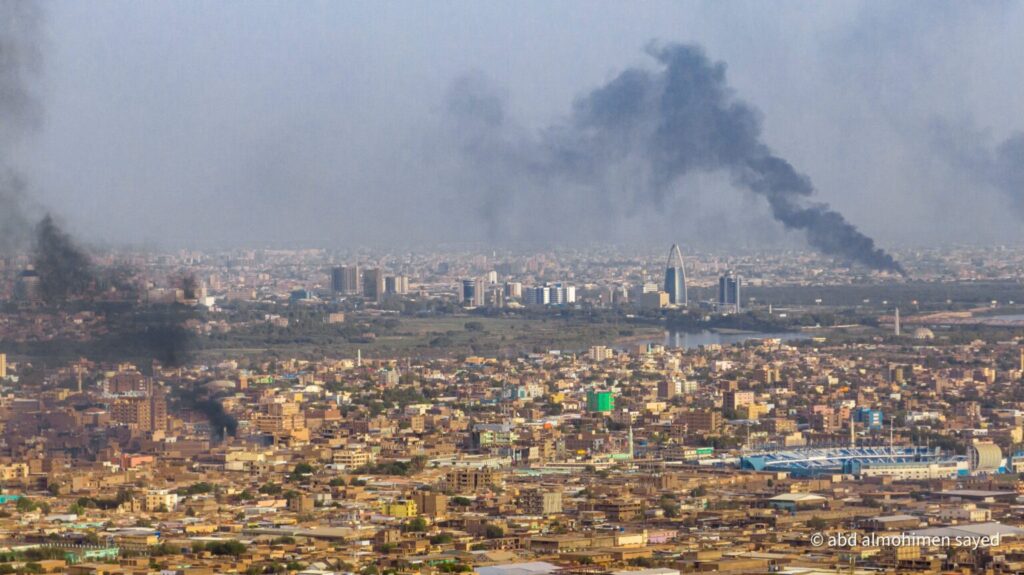 The Rapid Support Forces (RSF) continued their attack on the Sudan Armed Forces (SAF) General Command in Khartoum on Monday morning for the third consecutive day. Many residents of Karari in Omdurman were forced to flee the violence in their neighbourhoods.
Citizens told Radio Dabanga that the army launched an attack on El Mogran (where the Blue Nile and the White Nile meet), along with the entrance of Tuti Island Bridge in central Khartoum.
The SAF shelled RSF sites in Omdurman and Sharg El Nil in Khartoum North from Wadi Sedna and other military bases in northern Omdurman. Violent clashes also took place north of Jebel Awlia, in El Rasheed neighbourhood. 
Speaking from Karari in Omdurman, Ibrahim Abdelrahman told Radio Dabanga that people are suffering. Many residents of the neighbourhoods located between Wadi Sedna base, El Mazallat, and the base of the army's Special Task Forces have been forced to flee. "The continued exchange of artillery shelling has forced most of the residents to seek refuge in schools elsewhere," he said.
The soaring price of essential commodities also makes life difficult. "The price of half a kilo of flour ranges between SDG400 and SDG500," said Abdelrahman. In addition, the fluctuation of water and electricity supply affects the production of bakeries and mills.
On Sunday, activist Mohamed Kindsha told Radio Dabanga that the RSF attacks on government offices and other buildings in central Khartoum on Saturday were "the heaviest attacks of its kind on the General Command in months".
This weekend's violent battles in the Sudanese capital saw the destruction of several large towers. "The destruction of several towers within one day suggests that the battles have moved to another dimension, including the destruction of infrastructure," Kindsha noted.
The UN Office for the Coordination of Humanitarian Affairs (OCHA) in Sudan reported that as of September 5, about 5.1 million people have fled their homes since the war erupted in mid-April. Nearly 70 per cent of them are originally from Khartoum.