At least 37 Sudanese dead in Omdurman airstrikes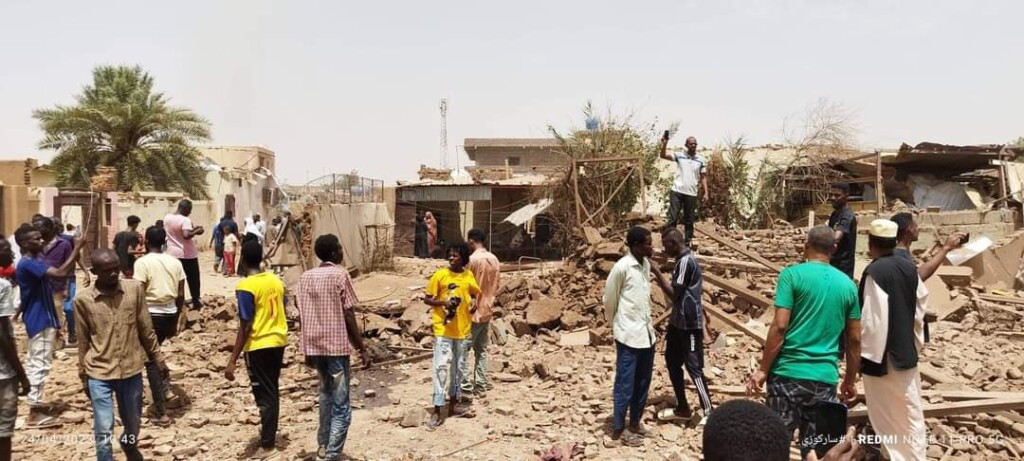 OMDURMAN – July 10, 2023
---
The death toll of the aerial bombardments on Dar El Salam in western Omdurman this weekend rose to at least 37. The Sudanese army denies any responsibility and said that its "qualitative operation" only killed members of the Rapid Support Forces (RSF).
A source from Dar El Salam, where many displaced from Darfur and South Kordofan have been living for years, told Radio Dabanga that the casualties of the aerial bombardment rose to 37 people.
Women and children are amongst the dead.
On Saturday, the Ministry of Health had already reported that the airstrikes on Dar El Salam's El Omriya neighbourhood, west of the Libyan market in Omdurman, killed 22 civilians.
United Nations Secretary-General António Guterres condemned the airstrike and was "appalled", according to a statement yesterday. He also warned of an impending civil war in Sudan.
Explosions could be heard across Omdurman ahead of the airstrike.
Denial
In a statement on Sunday, the Sudan Armed Forces (SAF), however, denied responsibility for civilian deaths.
The SAF spokesperson accused the Rapid Support Forces (RSF) of spreading misinformation when it issued a statement accusing the SAF of carrying out an air strike in Omdurman that resulted in injury and death of civilians.
The Sudanese army said it carried out a "qualitative operation in Omdurman" which killed 20 "rebels" and destroyed combat vehicles only.
The RSF condemned, in the strongest terms, "the systematic aerial bombardment on innocent civilians in a number of residential neighbourhoods west in Omdurman Saturday morning by the air force of the extremist terrorist militia commanded by El Burhan".