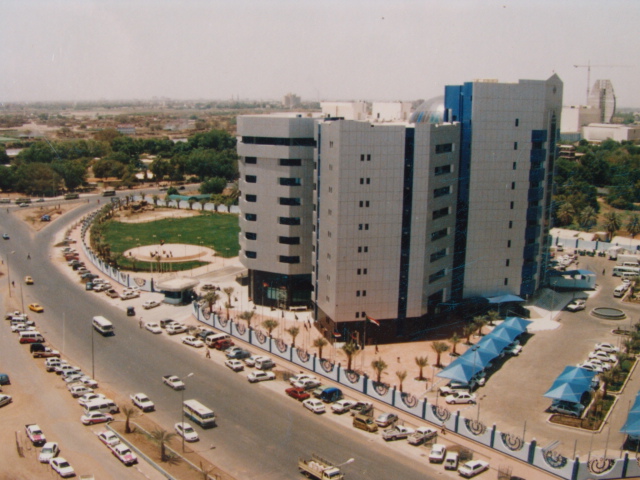 ---
The loss of properties, jobs, and income resources caused by the fierce fighting between the Sudanese army and the Rapid Support Forces (RSF) since April 15, is already disastrous, economic analyst Hafiz Ismail says. The Central Bank of Sudan has established an emergency room for the management of banking procedures during the war.
In an online seminar, organised by a number of Sudanese civil society actors on Monday evening, Ismail said he estimates the cost of the losses to be equivalent to $4 billion, "which will of course increase when the war continues".
He said that "the war wiped out 80 per cent of the assets of the Omdurman Market and destroyed the entire industrial area in Khartoum North (Khartoum Bahri) which employed about 100,000 people". A number of companies were also demolished.
The economic analyst said that after the war, Sudan would need an economic recovery plan such as the US Marshall Plan of 1948 for European countries affected by World War II. However, he ruled out that such a plan would come into being, "given the current economic conditions in the world".
He underlined the need to discuss multiple insurances for investment and the establishment of an emergency fund by international partners to ensure compensation for the losses.
Ismail warmed of an upcoming famine this year, as the main agricultural season that is supposed to start in most parts of the country this month is threatened by the continued fighting.
In June last year, the UN World Food Programme (WFP) already warned that a record 15 million people in Sudan –one-third of the population– were facing acute food insecurity. This is exacerbated by the current armed conflict which already left millions of people facing critical shortages of food, water, and basic supplies.
FEWS NET recently also warned of a growing food insecurity in Sudan.
Emergency room
The Central Bank of Sudan has announced the establishment of an emergency room, headed by the Governor of the Bank. to manage the financial crisis caused by the outbreak of war.
In a press statement yesterday, the Bank announced the "continuing coordination with the Ministries of Finance, Trade and Minerals and relevant ministries, to remove the obstacles facing the economic sector".
The emergency room, which will include the general managers of all banks in the country, will coordinate the banking system, and work on the resumption of import and export as well as on the restoration of suspended banking applications.
"Necessary arrangements have been put in place to resume procedures for granting bank financing to various sectors such as the agricultural sector, small sectors and small producers," the statement reads.