♦ Sudan: This week's news in brief ♦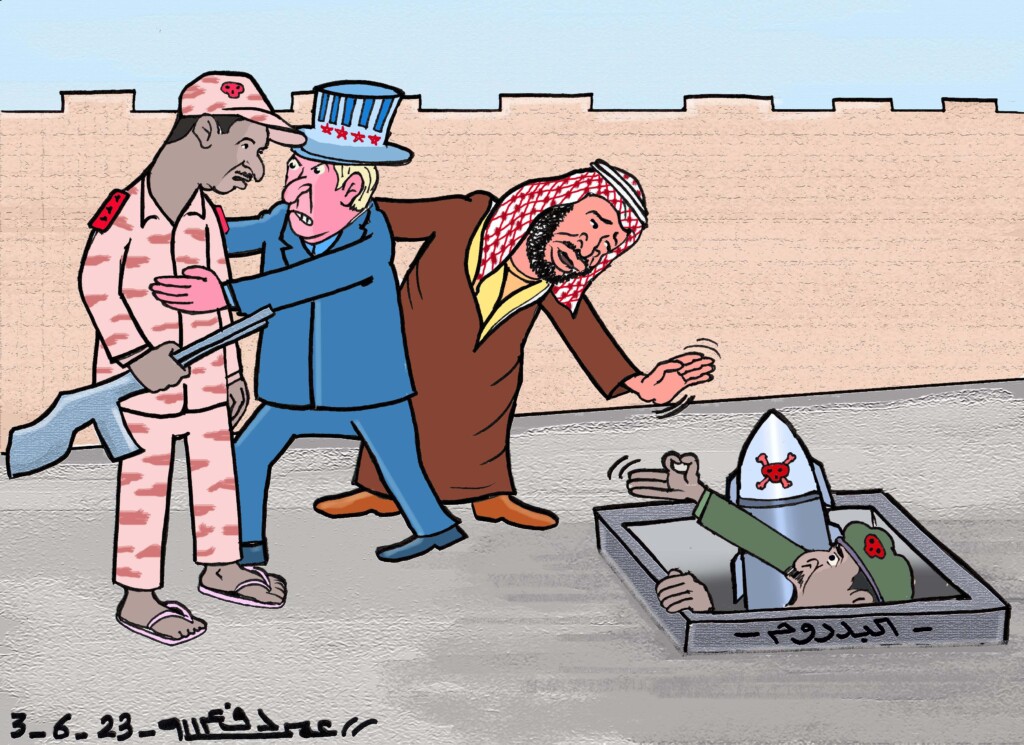 ---
A compact digest of the past week's most-read highlights, from the heart of Sudan. Subscribe to receive this digest weekly in your inbox.
---
Sudan war: both El Burhan and Hemedti arrive in Saudi Arabia
28/09/2023 – LONDON / PORT SUDAN. Lt Gen Abdelfattah El Burhan, head of Sudan's Sovereignty Council and commander of the Sudan Armed Forces (SAF), and Lt Gen Mohamed 'Hemedti' Dagalo, commander of the paramilitary Rapid Support Forces (RSF) reportedly arrived in Saudi Arabia, raising hope for the country's population of 48 million people that the clashes may come to an end soon.
It is the first time since the outbreak of the war that the warring leaders themselves are visiting Saudi Arabia. An "informed Sudanese source" expects a new round of negotiations between the two parties whilst a military expert explained to Radio Dabanga that the war between the SAF and the RSF cannot be resolved militarily, only through negotiations.
---
'Consider the plight of the displaced and permit humanitarian organisations to provide the much-needed aid'
---
South Kordofan's displaced in Kadugli 'denied aid'
26/09/2023 – KADUGLI. The authorities in Kadugli, capital of South Kordofan, reportedly barred humanitarian organisations from providing aid to hundreds of displaced families in the city. According to a government source, the authorities in Kadugli cited "concerns about prolonging the stay of displaced people in these sites, environmental risks, and the lack of essential services" for the decision.
Activists criticised the justifications as "inadequate" and called on the authorities "to consider the plight of the displaced and permit humanitarian organisations to provide the much-needed aid". The humanitarian and charity organisations in Kadugli are ready to provide aid, they said.
---
Sudan and Niger discuss RSF 'mercenaries', Khartoum clashes continue
27/09/2023 14:38 PORT SUDAN / KHARTOUM. Sudan's acting Foreign Affairs Minister Ali El Sadig met his Nigerien counterpart Bakary Sangaré in New York to discuss security collaboration between the two countries and the presence of RSF 'mercenaries' from Niger in Sudan.

Sudanese Pound 'collapses' against hard currencies as CBoS limits bank transfers
27/09/2023 – KHARTOUM. The Sudanese Pound (SDG) has recorded an 'unprecedented collapse' against foreign currencies in the parallel market, as the US Dollar sold for more than SDG900 after the Central Bank of Sudan (CBoS) limited transfers from both regular and 'privileged' accounts.

Sudan: El Geneina massacre retold by Arab tribal leaders
26/09/2023 – EL GENEINA. The office of the Arab Tribes Native Administration has warned of a new outbreak of violence in El Geneina, West Darfur, after thousands of people were killed and injured between April and June in what was described by many as "ethnic cleansing" and "genocide."

Unravelling Sudan's militia matrix: PRF and other emerging forces
26/09/2023 – DABANGA SUDAN. In Sudan's intricate political and military arena, new actors continually surface, raising concerns over a prolonged conflict. A new group, the Sudanese Popular Resistance Factions (PRF), announced its aim to "liberate Khartoum" from the RSF. Another prominent player, El Bara Bin Malik Brigade, gained attention through its active role in battles.

Sudan's El Burhan and Ukraine's Zelensky hold 'unscheduled meeting' during Irish pitstop
24/09/2023 – SHANNON AIRPORT, IRELAND. Lt Gen Abdelfattah El Burhan, Chairman of Sudan's Sovereignty Council and SAF commander-in-chief, held an "unscheduled meeting" with Ukraine's President, Volodymyr Zelensky, during a refueling stop at Shannon Airport on Ireland's west coast.

Violent clashes persist in Sudan capital and South Darfur's Nyala
22/09/2023 – KHARTOUM / NYALA / UM KEDDADA. Fierce battles persisted between the SAF and the RSF in Khartoum and Omdurman on Thursday. Nyala, South Darfur, witnessed renewed fighting.

South Kordofan traders resort to South Sudanese pound as banks are closed
22/09/2023 – KADUGLI. Vendors at markets in South Kordofan have resorted to barter trade and dealing with South Sudanese currency because of the persisting liquidity crisis in the state.

Dar Masalit Sultan sounds alarm about hunger in West Darfur
20/09/2023 – LONDON. Saad Bahreldin, sultan of the Masalit tribe in West Darfur, has sounded the alarm about an imminent "food disaster" in the region. In an interview with Radio Dabanga, he also expressed optimism about the commitments made during his European trip.

UN agencies warn of malnutrition and measles 'catastrophe' in Sudan
20/09/2023 – GENEVA / WASHINGTON DC. The United Nations High Commissioner for Refugees (UNHCR), the World Health Organisation (WHO), and FEWS-NET are sounding the alarm on the deteriorating health and food situation in Sudan, which already claimed thousands of lives.