♦ Sudan: This week's news in brief ♦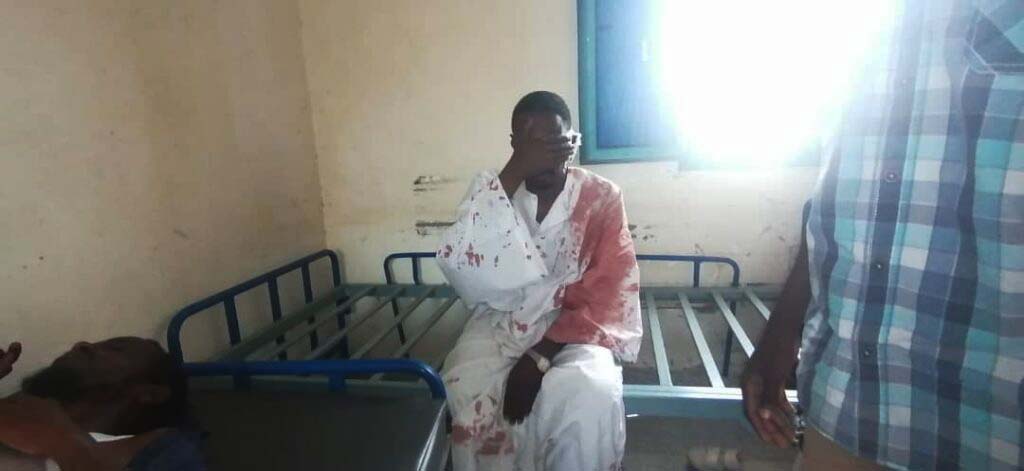 ---
A compact digest of the past weeks' most-read highlights, from the heart of Sudan. Subscribe to receive this digest weekly in your inbox.
---
Rebel forces arrive in South Darfur to protect people trapped in Nyala
 
29/08/2023 – NYALA / EL FASHER / ED DAEIN. Military reinforcements from the joint force of rebel movements have arrived in Nyala on Sunday to establish stability and security, as civilians and non-governmental organisations remain trapped in South Darfur's capital whilst others manage to flee. Lt Col Hussein Yagoub stressed that the force is neutral and came to provide security but that "citizens need to cooperate in maintaining the security and stability of the region."
People in Nyala are living in catastrophic conditions with a deteriorating health situation, waves of displacement, the interruption of communications, and a security vacuum. Doctors Without Borders (MSF) tweeted that its staff, along with tens of thousands of other civilians, remained trapped in Nyala. Markets and residential areas have become battlefields, the organisation said.
---
RSF-SAF clashes rage across Sudan, countless dead and injured in wake
 
31/08/2023 – NYALA / EL OBEID / OMDURMAN. Violent clashes between Sudanese Armed Forces (SAF) and Rapid Support Forces (RSF) entered the twentieth day in South Darfur's capital of Nyala, resulting in dozens of deaths and injuries among civilians. Witnesses to the violence in Nyala informed Radio Dabanga that "the army bombed targets towards the El Sikka Hadid neighbourhood, resulting in dozens of deaths and injuries". Last week, more than 40 people were killed in one day.
Khartoum and Omdurman also witnessed a continuation of battles between the SAF and the RSF on Wednesday. Three people were killed in clashes in El Obeid, North Kordofan, on the same day.
---
Seven women activists detained at Sudan 'enforced disappearances' vigil
31/08/2023 – ED DAMAZIN / KHARTOUM. At least seven women human rights defenders and a journalist were apprehended by authorities at a vigil organised by the Sudan Mothers Initiative (SMI) in Ed Damazin, Blue Nile region, on August 30. The event, held for the International Day of Victims of Enforced Disappearances, took an alarming turn as people were detained.
 
Lawyers say 'evidence flawed', Sudan court releases activist Tupac
31/08/2023 – ATBARA. Activist Mohamed Adam, known by the moniker 'Tupac' and previously charged with the killing of a police officer last year, was released by authorities in Atbara. This development comes just two days after the prosecutor opted to halt the case, prompted by the retraction of a key piece of evidence that was deemed inadmissible.
 
Sudan war: Outcry over South Darfur Nyala 'massacre'
30/08/2023 – NYALA. Sudanese have strongly condemned the deaths of at least 40 people in Nyala, capital of South Darfur, on Tuesday last week. About 30 victims were sheltering under the Teiba Bridge in the city when they were killed by a missile. Dozens of others were injured. Others were fatally hit in their homes.
 
Sudan activist politicians promote 'power to the people'
30/08/2023 – KHARTOUM. A group of Sudanese intellectuals and political activists recently put forward "a national vision" to stop the war between the Sudan Armed Forces (SAF) and the RSF and establish a new nation on a broad grassroots base that "already exists and is working effectively".
 
JBI calls for action to protect non-Arab communities in Darfur against genocide
29/08/2023 – NEW YORK. The Jacob Blaustein Institute (JBI) published an urgent appeal for protection amidst the escalating risk of genocide in Sudan's Darfur region. International parties should not only continue their pursuit of a negotiated end to the conflict but also explicitly respond to the threat of genocide that non-Arab populations in Darfur face with targeted measures.
 
'Harsh' conditions for Sudanese refugees arriving in Chad
29/08/2023 – SIRBA / GRENA / ADRÉ / ABÉCHÉ. Over 16,000 people have fled from Sirba in West Darfur to the Chadian area of Grena, while refugees warn that the lack of safe drinking water, food, and healthcare could cause disease outbreaks.
 
UN chief: 'War and hunger could destroy Sudan'
27/08/2023 – NEW YORK. United Nations Under-Secretary General for Humanitarian Affairs and Emergency Relief Coordinator Michael Griffiths issued a stark warning to the warring parties in Sudan on Friday. He states that the conflict's aftermath, marked by hunger, disease, and extensive displacement, is perilously close to "consuming the entire country".
 
War, poverty, and poor rainfall endanger Sudan's agricultural season
25/08/2023 – ED DAEIN / WASHINGTON DC. Farming in Sudan during the current rainy season remains poor due to the war, the scarcity of agricultural and financial means, and the uneven rainfall distribution, Darfuri farmers and the Famine Early Warning Systems Network (FEWS NET) warn. 
 
Darfur activists condemn child soldier recruitment
24/08/2023 – KHARTOUM. The Youth for Darfur organisation accused the paramilitary RSF of enlisting minors as soldiers, denouncing the alleged practice in an interview with Radio Dabanga.