Rebel forces arrive in South Darfur to protect people trapped in Nyala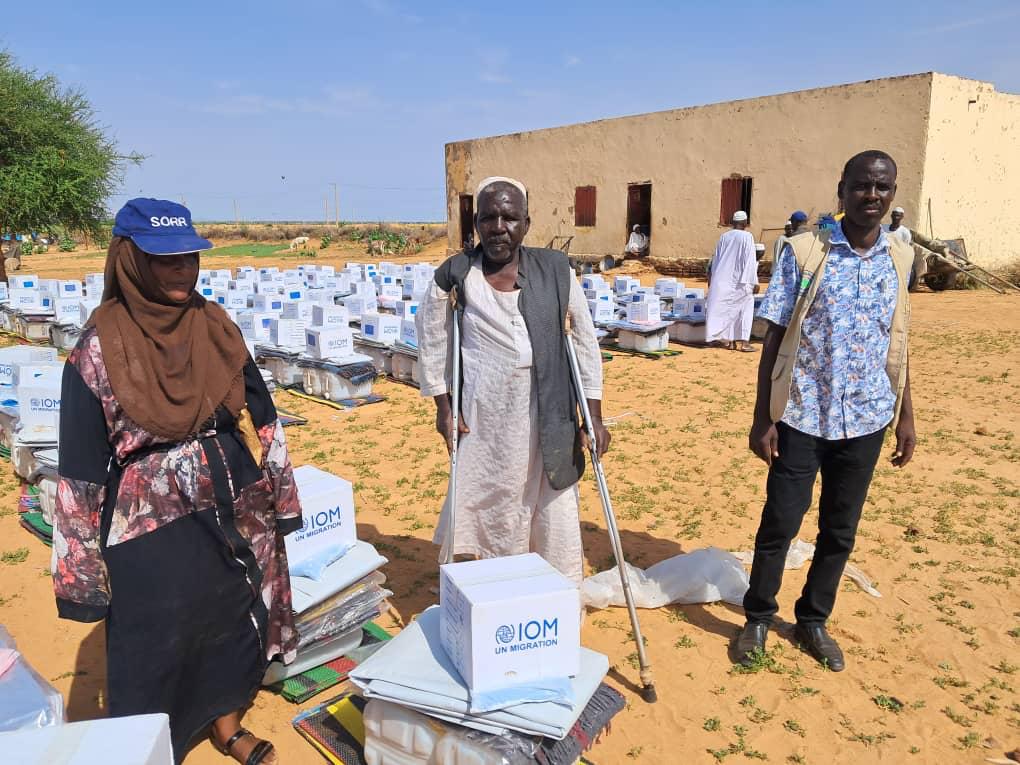 Military reinforcements from the joint force of rebel movements have arrived in Nyala, as civilians and non-governmental organisations remain trapped in South Darfur's capital whilst others manage to flee to East and North Darfur.
The joint force arrived from El Fasher on Sunday to establish stability and security in the state, amidst ongoing clashes between the army and the Rapid Support Forces (RSF) since the outbreak of the war in April.
People in Nyala are living in catastrophic conditions, highlighted by the deteriorating health situation, waves of displacement, the interruption of communications, and the security vacuum.
Lt Col Hussein Yagoub stressed that the force is neutral and came to provide security and protect the property and lives of citizens. "Citizens need to cooperate in maintaining the security and stability of the region," he said.
Minni Minawi, governor of the Darfur region, left El Fasher on Sunday to meet with federal government officials, humanitarian organisations, and political forces in Port Sudan, Red Sea state.
He left the Darfur region "to discuss with officials and donors the catastrophic humanitarian situation in the region and in Sudan, how humanitarian aid can reach the displaced, and ways to get out of this crisis", he tweeted. "This visit comes after we were able to unify efforts in forming a joint rebel force that contributed to securing El Fasher and relief convoys."
Civilians trapped
On Friday, Médecins Sans Frontières (MSF) tweeted that its staff, along with tens of thousands of other civilians, remained trapped in Nyala. Markets and residential areas have become battlefields, the organisation said.
MSF's emergency coordinator Anna Billund said armed fighters stormed homes, hid inside, and used civilians as human shields. 27 people were killed by aerial bombardment in just one day, she said, most of whom were women and children caught in the crossfire while sheltering under a bridge.
The fighting has cut off all roads leading to and beyond the area, according to the MSF. The organisation is looking into all available options to deliver supplies to treat the injured. "If there is no respite in the coming days, we fear for the safety of our staff and the civilians that remain trapped there, in limbo and at the mercy of the armed fighters that have swarmed the area."
Thousands displaced
Hashim Hammad, member of the East Darfur Humanitarian Emergency Room reported that more than 18,000 families who fled the fighting in Nyala arrived in Ed Daein, capital of East Darfur. The families are suffering from "critical humanitarian conditions and need food and shelter materials," he said.
Families have temporarily settled in the regional bus station, petrol station, and public facilities. He told Radio Dabanga that they might be able to stay in a number of schools and the Ed Daein University student dormitory.
He announced a local campaign to collect shelter materials, foodstuffs, and money in Ed Daein for those most in need with the participation of the European Commission Humanitarian Aid Office (ECHO). Hammad appealed to youth, the community, and organisations to lend a helping hand to those affected by the war.
"Over 900 families displaced by the conflict received lifesaving non-food item kits, including blankets, sleeping mats, jerry cans, mosquito nets, and kitchen sets in North Darfur," ECHO reported yesterday.
Road fees
Driver Abdo Rabeh told Radio Dabanga that most roads between White Nile state and El Obeid, capital of North Kordofan, and El Fula, capital of West Kordofan are secured by the Sudan Armed Forces (SAF), together with . 
"The fees for security convoys for lorries and vehicles are very high, ranging between one and two million pounds, which doubles the price of goods. This negatively affects the purchasing power of the people and increases their burdens of living," he said.
Roads linking North and West Kordofan with Darfur are secured by a joint force of rebel movements that signed the Juba Peace Agreement with the Sudanese government in October 2020. 
The latest situation update by the UN Office for the Coordination of Human Affairs (OCHA) reported that around 50,000 people fled the fierce fighting in Nyala between 11 and 17 August. UN Under-Secretary General for Humanitarian Affairs and Emergency Relief Coordinator Michael Griffiths warned that, given the current scale of displacement, "a protracted conflict in Sudan could tip the entire region into a humanitarian catastrophe."