Victims of attacks on Beleil still being treated, reports on Darfur violence 'not convincing'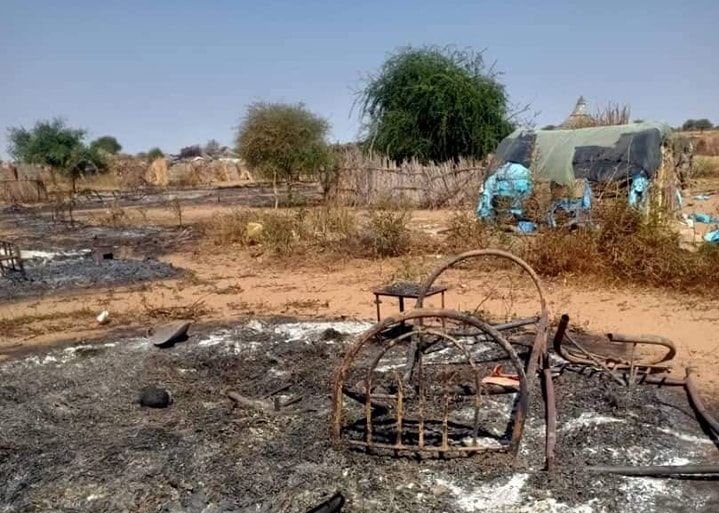 ---
On Saturday, Adam Abdallah Ibrahim died in a hospital of Nyala, capital of South Darfur, of burns sustained when gunmen torched his home in Humeida in Beleil on December 23 last year. More than ten villages in Beleil, east of Nyala, were attacked. The committee investigating the violence has not yet concluded its work.
The Darfur Network for Monitoring and Documentation yesterday reported the death of Ibrahim, the brother of a Daju native administration leader, who is among the victims that are still being treated.
In its report, the Kampala-based Darfur Network states that large groups of gunmen belonging to Arab tribes, a number of them wearing uniforms of the Rapid Support Forces, attacked the villages of Amouri, Takla, Kebougi, Arba'a, Jemeiza, Humeida, Kadret Shatti Gashtir, Kerri, Galgali, Doka, Sinjo, Um Tereina, Ashma, and Kemeski in Beleil, about 18 kilometres east of the South Darfur capital.
The villages were inhabited by formerly displaced farmers of the Daju tribe who had voluntarily returned to their villages some years ago.
More than 17 villagers were killed when the attackers plundered and torched the houses. Dozens of others were injured. The UN Office for the Coordination of Humanitarian Aid (OCHA) in Sudan reported a week later that at least 16,000 people were displaced.
Daju native administration leaders told Darfur Network that a delegation of the South Darfur government accompanied Lt Gen Mohamed 'Hemeti' Dagalo , the Deputy Chairman of the Sovereignty Council, who visited Amouri village following the attacks. Some aid was provided during the visit. The Daju leaders said that the officials promised to bring the attackers, from the Rizeigat tribe, to justice, but failed to do so.
The Darfur Network concluded its report by calling on "the international and regional community and our partners to intervene and investigate the crimes of killing and burning innocent villagers and to stop human rights violations in the Darfur region".
Radio Dabanga reported a month ago that at the end of his visit to South Darfur, Hemeti brokered an agreement to "end hostilities" between leaders of the Daju and Rizeigat tribes.
Investigations
Rebel leader and member of the Sovereignty Council El Hadi Idris told Radio Dabanga on Friday that not all committees formed to investigate attacks on villages and camps for the displaced in West Darfur in early 2022 have released their reports. He said that some of the reports that were concluded "are not convincing".
The committee of inquiry into the violence in Beleil is still conducting investigations, Idris said.
He added that "a number of suspects of the unfortunate events in West and South Darfur have been arrested".