UNHCR: 28 refugees 'victims of tragic war' in Sudan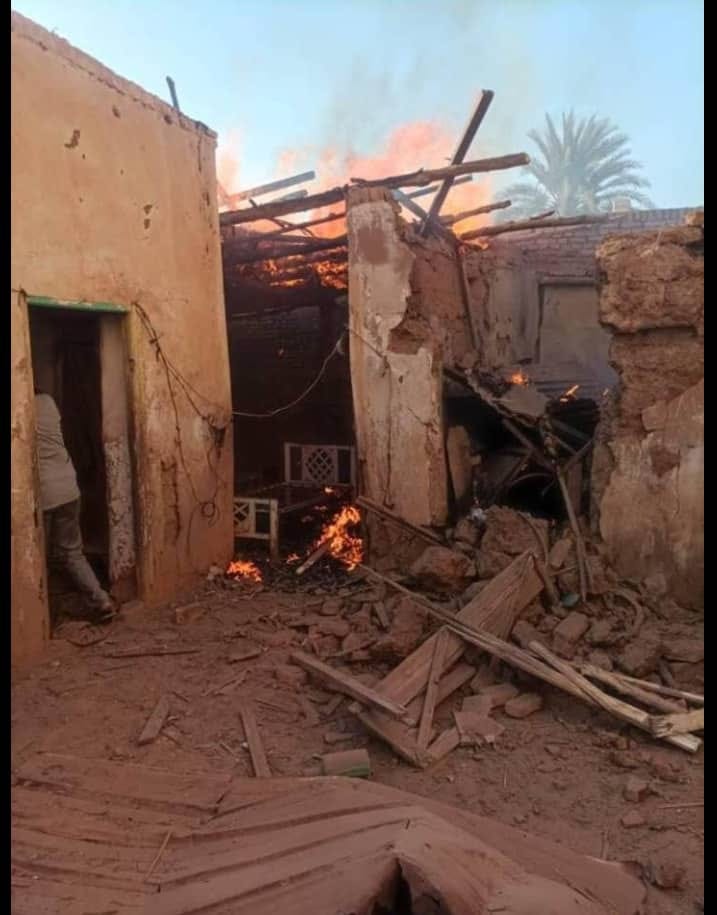 ---
The UN High Commissioner for Refugees (UNHCR) reported yesterday that 28 refugees were killed in Khartoum when their area was engulfed by fighting on June 25. Heavy clashes between the Rapid Support Forces (RSF) and Sudan Armed Forces (SAF) were reported from the Sudanese capital yesterday. A military expert says that the army's focus on Omdurman these days aims to weaken RSF supply lines from western Sudan. 
Despite countless calls by all parties to protect civilians, innocent people continue to be affected and killed as a result of the ongoing war between the RSF and SAF.
"Once again, refugees and other civilians are the innocent victims of this tragic war. Both sides must allow civilians to move freely to safer places, ensuring their protection and well-being and respecting their fundamental human rights," said Mamadou Dian Balde, UNHCR's Regional Director for the East and Horn of Africa and Great Lakes Region. 
"Prior to the killing of the 28 refugees, more than 500 refugees attempting to escape the conflict in Khartoum and other affected locations were reportedly intercepted by armed groups on their way to safety and prevented from proceeding," reported UNHCR yesterday.
"According to the refugees, their belongings were confiscated and the vehicles they were using were seized, leaving them vulnerable and without access to basic necessities such as drinking water and with no means of transport, impeding their passage out of the city."
More than two and a half million people have been displaced within the country and across borders into neighbouring countries, according to the UNHCR press statement.
Omdurman clashes
Heavy fighting between the army and the RSF resumed in Omdurman and Khartoum Bahri yesterday morning.
The RSF attacked the central reserve headquarters in Omdurman from three axes, and violent clashes took place for hours across El Nas Street, El Shinkiti and El Etmadmar, on Tuesday amid unconfirmed reports that the RSF had taken control of the reserve SAF headquarters in Old Omdurman.
More than 100 civilians were wounded according to the Volunteer Initiative to Support El Nour Hospital, affiliated with the Karari Resistance Committees.
The statement accused the SAF of bombing a number of residential neighbourhoods in Omdurman. RSF and pro-army sources reported that the RSF shot down a SAF warplane in the Bahri area and confirmed in a statement that they were able to capture the captain of the plane after he parachuted out of the plane.
Violent clashes took place between the SAF and RSF in Omdurman near El Masalma and El Omda neighbourhoods, according to eyewitnesses.
Eyewitnesses also report that the pace of fighting in Omdurman, especially in El Sawrat, Ombadda, and Wad El Bashir, has "escalated in an unprecedented manner" since Sunday, as the SAF announced control of Karari locality in Omdurman and were able to advance to RSF control points, but witnesses confirmed the army's retreat on Monday to the limits of its previous control.
In an interview with Radio Dabanga, retired military expert Brig Gen Abdelgadir Ismail said that the army's recent focus on Omdurman aims to weaken RSF supply lines coming from their main supply facility in western Sudan.
Siddig El Sadig El Mahdi, leading member of the National Umma Party (NUP) earlier this week warned of the economic impact of the ongoing war in Sudan. The daily military spending currently amounts to half a billion Dollar per day, he said.