UN Secretary-General: 'Khartoum is in turmoil, Darfur is burning once again'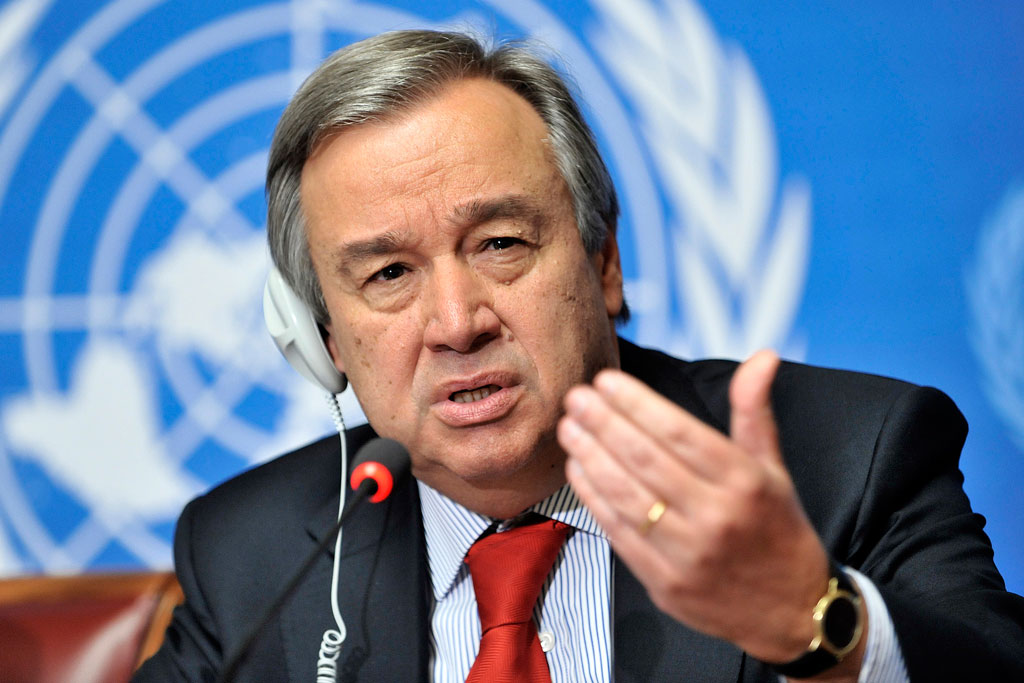 NAIROBI / GENEVA / KHARTOUM / PORT SUDAN / EL GENEINA –
---
The UN Secretary-General António Guterres expressed his "serious concerns" over the potential for Sudan's ongoing conflict to "explode into a war that will affect the region for years to come", during a press conference at the UN Office in Kenya's capital of Nairobi yesterday.
Guterres stated that "Khartoum is in turmoil, Darfur is burning once again". He added that the current "humanitarian catastrophe" has resulted in the displacement of at least 100,000 people, estimating that a further 800,000 would flee in the coming days and weeks, citing statistics from the UN Refugee Agency.
The UN Secretary-General emphatically stated that the "fighting needs to stop, and needs to stop now", highlighting the need for all parties in Sudan to put the interests of the Sudanese people first. He insisted that civilians, civilian infrastructure, as well as humanitarian workers and their assets must be protected and respected.
Guterres underpinned the work being done by the UN in concert with the African Union and the Intergovernmental Authority on Development, saying that the conflict in Sudan was being put "front and centre" as a priority.
He called on the warring factions to "deescalate tensions and agree on a lasting ceasefire", stating that the country must return to a democratic transition.
United Nations Under-Secretary-General for Humanitarian Affairs and Emergency Relief Coordinator Martin Griffiths, who is currently in Port Sudan, has been working with stakeholders in the region to ensure the "continued flow of humanitarian assistance".
The UN Secretary-General stated, "aid must be allowed into Sudan", as well as the pathways needed to secure the immediate access for aid workers to be able to distribute it to people who need it most.