UK forces coordinate Sudan diplomatic airlift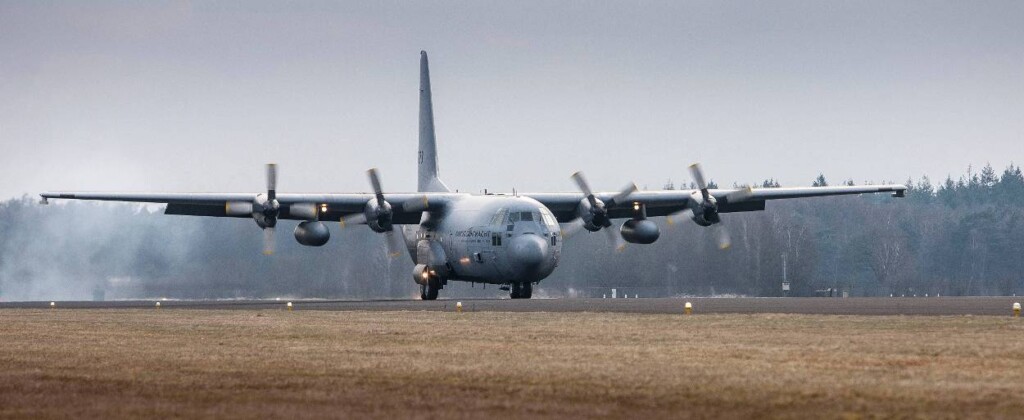 ---
The UK's armed forces airlifted British diplomats and their families from Sudan's capital of Khartoum today, in a "complex and rapid" operation alongside the US, France, and various other allies, according to Prime Minister Rishi Sunak.
In a statement earlier today by Prime Minister Sunak, he applauded the efforts and commitments displayed by both the diplomats and the "military personnel who carried out this difficult operation".
UK Defence Secretary Ben Wallace also stated his gratitude towards the evacuation effort, which was coordinated by more than "1,200 service personnel from the 16th Air Assault Brigade, the Royal Marines, and the Royal Air Force", according to Wallace.
In the case of other British citizens still stuck in Sudan who are yet to be evacuated, Foreign Secretary James Cleverly stated that "specific threats and violence were directed towards diplomats", meaning their evacuation was prioritised.
According to the BBC, British nationals stranded in Sudan have lost confidence in the UK government, citing their feelings of abandonment and the lack of information provided about evacuation plans.
Prime Minister Sunak stated that: "We are continuing to pursue every avenue to end the bloodshed in Sudan and ensure the safety of British nationals remaining in the country. I urge the parties to lay down their arms and implement an immediate humanitarian ceasefire to ensure civilians can leave conflict zones."
A French convoy were reportedly ambushed in Khartoum while trying to leave the embassy, forcing them to turn back, according to the BBC.
US diplomats were evacuated via an airborne rescue operation which airlifted fewer than 100 people with Chinook helicopters, this morning. The operation took less than an hour according to Lt Gen Douglas Sims, who added that 100 US troops from the Navy Seals and Army Special Forces flew from Djibouti to Ethiopia, and then into Sudan.
In a tweet from the US Embassy, they state they are now closed and added that it currently is not safe enough to evacuate "private citizens".
Several other countries such as Belgium, Turkey, Japan, France, the Netherlands, and Italy also followed suit in evacuating their citizens today.