Sudanese journalists call for more digital involvement of women in fight for gender equality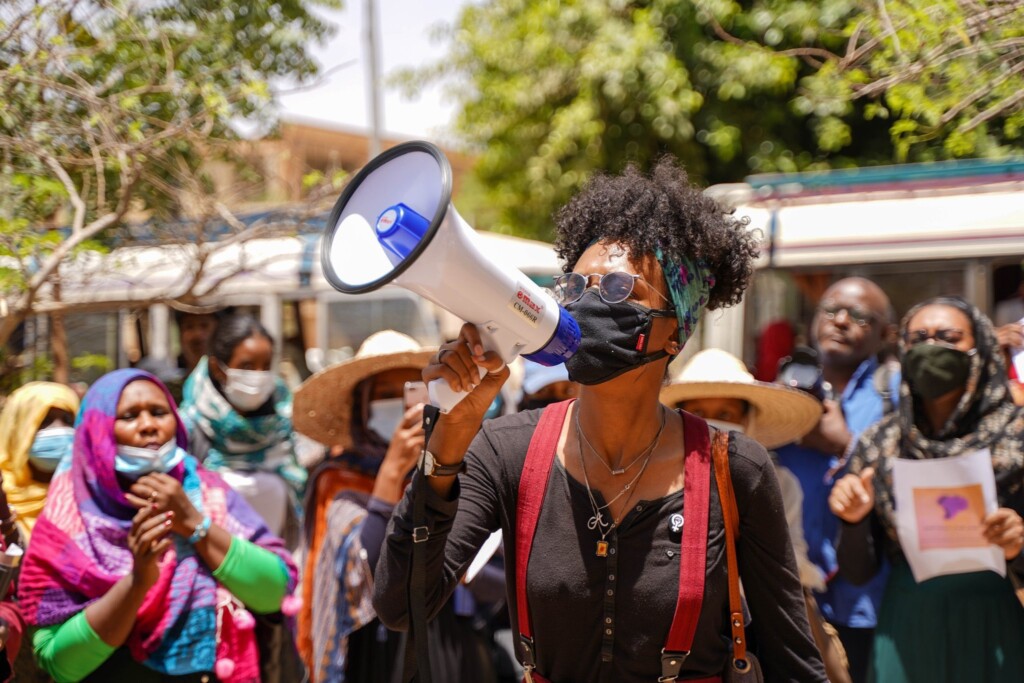 KHARTOUM – March 10, 2023
---
In an interview with Radio Dabanga for International Women's Day, the Journalists Association for Human Rights (JAHR) called for more digital involvement of women in the fight to achieve gender equality and end human rights violations against women. 73 per cent of women journalists suffer from online violence.
Digital engagement is the theme of this year's celebration of International Women's Day in Sudan, organised in partnership with the El Alag Centre for Press Services and the Sudan Women Media Network, JAHR Coordinator Feisal El Bagir explained. The aim is to digitally engage everyone with innovation and technology to enhance gender equality.
In an interview with Radio Dabanga, he said that the theme was chosen because of the unequal opportunities available to engage women digitally and explained that 63 per cent of women in the world enjoy access to the Internet globally, compared to 69 per cent of men.
El Bagir also explained that women journalists frequently suffer from violations and harassment on the Internet and do not feel safe.
El Bagir emphasised the great role played by women in Sudan, especially women journalists, in spreading awareness and fighting for the rights to organisation, expression, and gender equality.
The Sudanese press community faces challenges when using the Internet, especially women journalists, as they suffer great injustices and are not allowed to present their creativity, struggles, and knowledge, he explained.
Sudanese women also played a major role in the glorious December revolution, but they did not get their share of political influence or recognition.
El Bagir demanded that "representation of women in state press agencies be 50 per cent and no less than that".
300 years away
On International Women's Day, Radio Dabanga reported the situation of women in Sudan, especially in conflict areas, is witnessing a noticeable deterioration in all respects. Especially displaced women suffer from oppression, gender-based violence, and sexual harassment.
This is not only the case in Sudan. Ahead of this year's annual March 8 event, United Nations Secretary-General António Guterres laments: "Gender equality is growing more distant. On the current track, UN Women puts it 300 years away."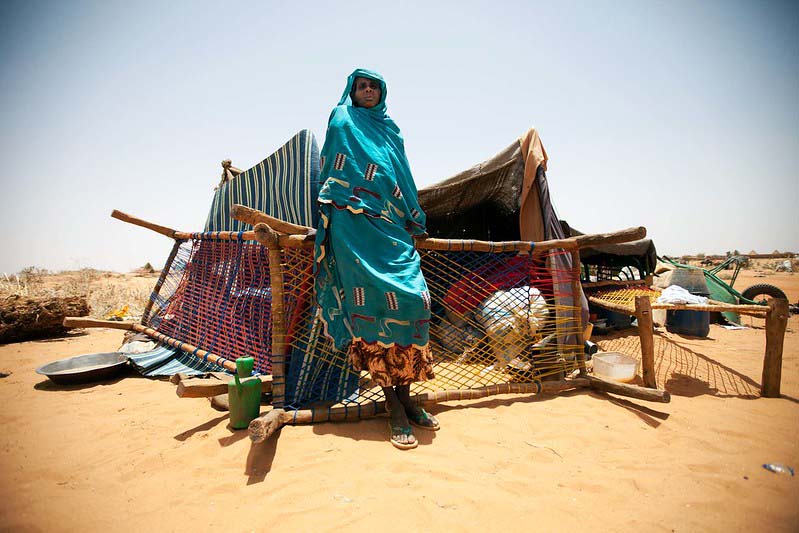 Lack of Safety
A UNESCO study conducted worldwide in 175 countries confirmed that 73 per cent of women journalists in these countries suffer from online violence during their work, and women in Sudan are no exception, El Bagir said.
The European Federation of Journalists (EFJ) also highlighted these statistics ahead of International Women's Day. The organisation explained that threats of physical violence (25 per cent) and sexual violence (18 per cent) are particularly acute for women journalists. "It is important to remember that only 55 per cent reported the attacks online while a quarter did not receive any support from their employer," they added.
Ahead of the March 8 event, the federation warned that the safety of women journalists is under threat in many countries.
"Women journalists are also workers facing various discriminations such as the pay gap, the glass ceiling, difficulties in balancing professional and private life, and gender-based violence at work, to add to the increasingly precarious working conditions," the organisation wrote.
Three months ago, Radio Dabanga reported on the economic violence women faced in the first lockdown.
"It is time to put an end to these inequalities, to stereotypical reporting on women in the media, and to establish truly equal newsrooms."
'It is time to put an end to these inequalities, to stereotypical reporting on women in the media, and to establish truly equal newsrooms' – EFJ
The International Federation of Journalists (IFJ) explained that, on top of digital harassment, "women journalists face extreme challenges while reporting on the ground, from military attacks and threats to police intimidation, surveillance and systematic gender-based violence".
Ten women journalists have been killed in 2022, most of them reporting from conflict zones.
"Other work-related problems arise in certain parts of the world such as the absence of work contracts or insurance, the lack of safety equipment adapted to women's bodies and training, digital safety loopholes, and wage arrears that force many journalists to take additional risks to make ends meet," the organisation explained.
Women's voices in journalism are important. "Reporting in conflict zones and zones of tensions is also an opportunity for women journalists to make a change in the conflict's narrative, challenge gender stereotypes, and report differently," the federation said.
"Women's voices are crucial to get a full understanding of a story. Sometimes being a woman even becomes an asset to access certain locations and talk to sources."
'Women's voices are crucial to get a full understanding of a story' – IFJ
Hate speech
In the fight against online violations, the association further called on everyone to work together and build a broader front to combat hate speech and disinformation. "We, of JAHR were proactive in combating disinformation speech and hate speech."
He explained that in October 2014, they signed the Nairobi Declaration to combat hate speech and media disinformation. "It should be at the core of our work" to combat hate speech, misinformation, and extremism on a daily basis.
Union struggle
The JAHR Coordinator further called on Sudanese journalists to stand up against the refusal of the Registrar of Organisations to approve the registration of the newly elected Journalists Syndicate. 
He said that this decision contradicts all trade union rights that are internationally guaranteed in accordance with Convention No. 87 concerning the trade union movement and protection of the right to organise.
JAHR stands behind the union on all levels of litigation and all forms of protest and will defend the union, El Bagir said.
He called on other unions to show solidarity with the Journalists Syndicate because the right to organise is a human right guaranteed by international and regional charters.