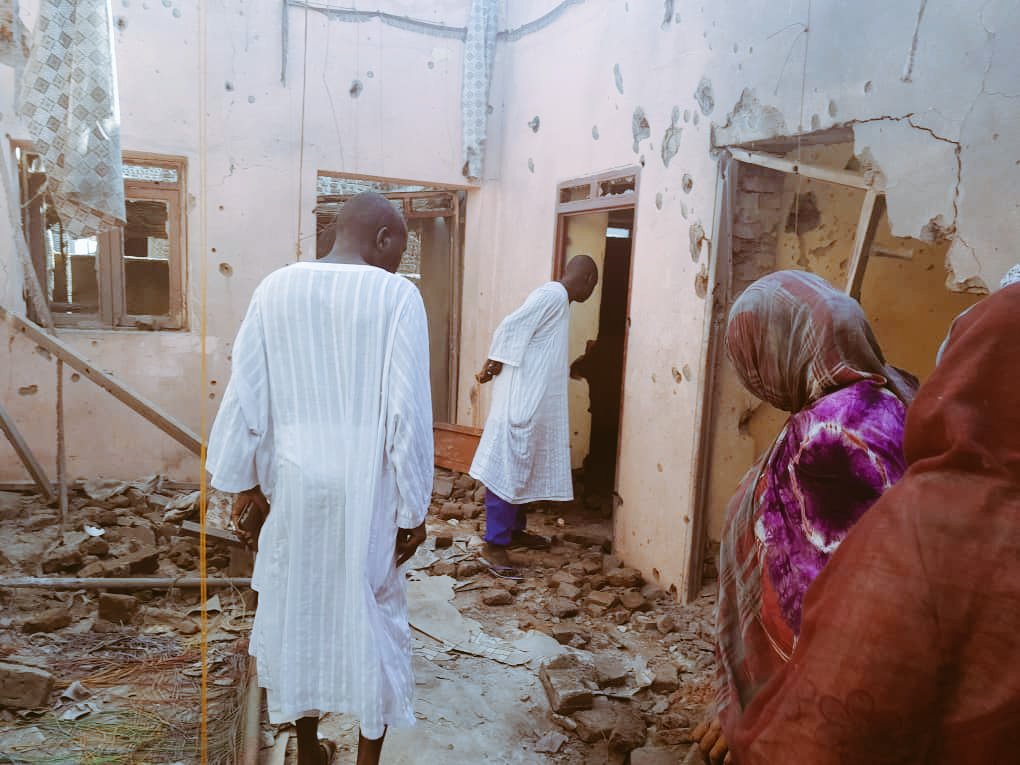 Renewed clashes in Nyala, capital of South Darfur, between the Sudanese army (SAF) and the Rapid Support Forces (RSF) entered their fifth consecutive day on Tuesday. Shelling persisted in the capital, Khartoum, and its sister city Omdurman, killing at least 11 civilians.
Fighting in South Darfur capital Nyala continued for the fifth day on Tuesday. Three displaced people lost their lives and several others sustained injuries when a shell struck a Quran recitation retreat within the Otash camp for displaced people in North Nyala, South Darfur, on Monday.
A civilian was killed and another injured in the Texas neighbourhood of Nyala after a shell hit their residence on Monday.
A resident of Nyala disclosed to Radio Dabanga that the RSF mobilised their forces in the Grand Market on Tuesday, subsequently closing it off to merchants and locals. "The artillery exchange between the army and the RSF led to several casualties whose exact toll is still under assessment", the resident added.
The repeated fighting in Nyala has displaced a significant number of people, particularly from the Karari and Texas neighbourhoods. A resident said that "central Nyala is like a ghost town as many people have fled to safer areas".
According to preliminary data from the International Organisation for Migration (IOM), nearly 4,000 households were displaced in Nyala since fighting reignited in the South Darfur capital on August 11.
Khartoum clashes
In Khartoum, the army persisted with shelling targets across the capital on Tuesday. Meanwhile, the RSF claimed on Monday to have successfully downed a warplane in Khartoum North.
In El Salha area of Omdurman, 11 civilians died and others were injured due to artillery shelling by the army on Sunday and Monday. According to local sources, El Salha experienced a mass exodus of residents seeking to escape the indiscriminate shelling.
Journalist Abdallah Ishaq informed Radio Dabanga that intensive artillery shelling, "emanating from El Mohandesin neighbourhood and Wadi Sayedna military base towards El Salha", inflicted casualties and forced civilians to flee towards the southern outskirts of Omdurman and Jebel Aulia, about 40 kilometresd south of Khartoum.
Ishaq names the deceased as: Ahmed Taher, Eisa Eisa, Adam Kaladima, Abdelmoneim Mohamed, Iman Adam, Hassan El Haj, Zaki Dawelbeit, Salah Idris, Mubarak Adam, and Mustafa Eldaw.
Ishaq called upon the army to cease targeting civilians, asserting that these documented incidents amount to war crimes, as the shelling was concentrated in civilian areas, rather than military zones.