Sudan: Republican Palace reportedly severely damaged by airstrike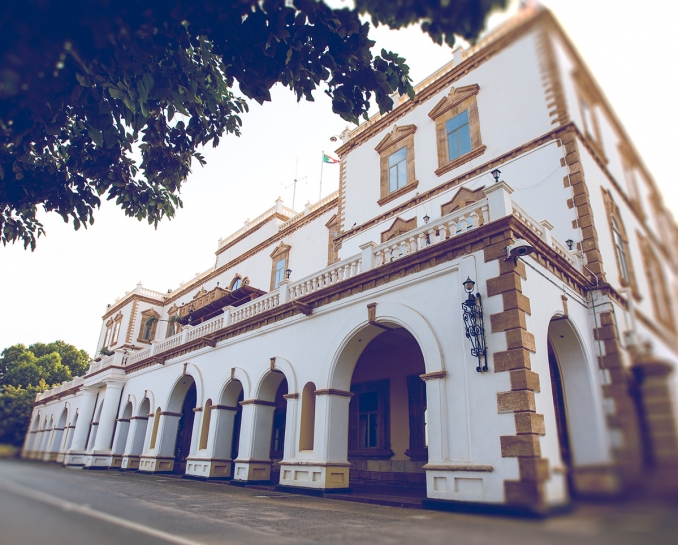 ---
The Republican Palace at the centre of the fierce fighting between Sudanese army and the paramilitary Rapid Support Forces (RSF) in Khartoum has been "destroyed in an airstrike," the RSF says. At least 600 Sudanese have been killed since the war broke out on April 15. More than 800,000 people fled their homes.
In a statement yesterday evening, the RSF claimed that air raids completely destroyed the colonial-era building.
Radio Dabanga was unable to verify the aforementioned claim concerning the shelling of the Republican Palace. The accuracy of the statement has since been called into question.
"We pledge an appropriate response," the RSF added. "The army has persistently attacked civilian areas, factories, and private and governmental institutions, leading to the death and injury of many innocent civilians."
In Omdurman, the situation was quite calm yesterday, Salah Hashim reported.
"Fighter jets are flying above the neighbourhoods but there are no clashes on the ground," he said, and added that "the sounds of gunfire and bombing have become normal to the people here because we hear it almost daily".
On Tuesday morning, we heard an explosion in El Muweileh and it is believed that the area was bombed," he told Radio Dabanga.
Hashim spoke about a general sense of insecurity in Omdurman. "Street gangs are wreaking havoc almost everywhere. Banks and shops at the Omdurman Market have been plundered."
Victims
The World Health Organization (WHO) said on Tuesday that 604 people were killed and about 5,000 people were injured in Sudan since the beginning of the intense fighting on April 15.
Out of the 88 hospitals in and near 'clash zones' in the capital, 60 are still out of service and the remaining 28 hospitals are threatened with closure due to the lack of staff and essential supplies.
The International Organization for Migration (IOM) spokesperson Paul Dillon said in a press conference yesterday that the displacement in Sudan doubled within one week. More than 700,000 people are now displaced within Sudan. Last week, the IOM reported that 340,000 people fled their homes.
"Many of the internally displaced are sheltering with relatives, while others are staying in schools, mosques, and public buildings. It is very difficult right now (for them) to find money. The ATMs are not working, and the banking system is not functioning. Fuel is difficult to get and expensive," Dillon said.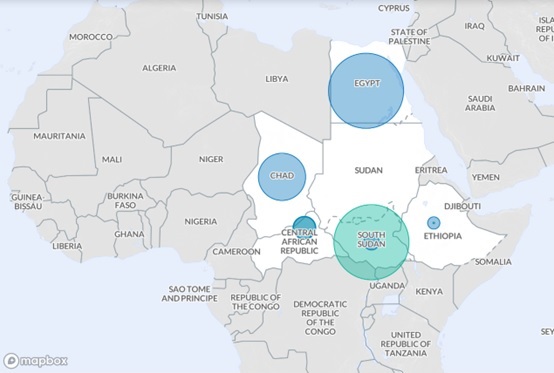 The United Nations High Commissioner for Refugees (UNHCR) reported on Tuesday that more than 150,000 Sudanese and refugees of other nationalities fled to neighbouring countries or returned home in adverse circumstances – notably to Chad, the Central African Republic (CAR), South Sudan, Ethiopia, and Egypt.
According to the UNHCR, more than 27,000 people have fled to Chad and 6,328 reached CAR. South Sudan received more than 45,000 people and Ethiopia more than 1,750. Nearly 70,000 people sought refuge in Egypt.