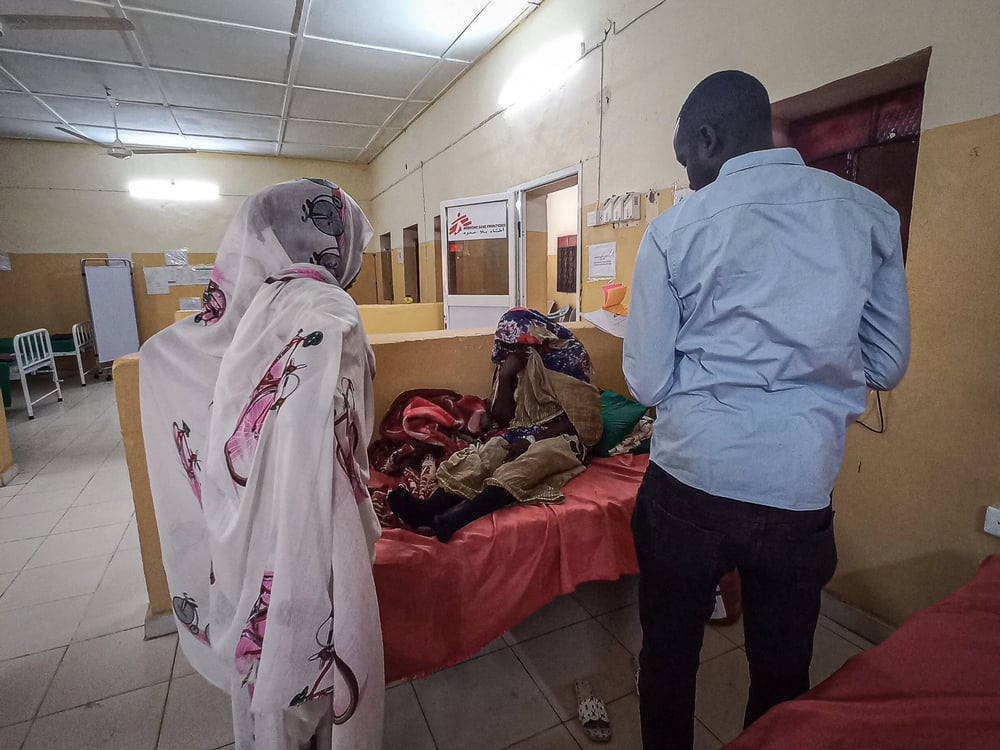 KHARTOUM / EL FASHER / NYALA / EL OBEID –
---
The continuing battles between the Sudanese army and the Rapid Support Forces (RSF) have left a trail of destruction, with civilians bearing the brunt of the conflict. The fighting has led to people the capital seeking refuge in neighbouring states. In Darfur and Kordofan more casualties were reported. Basic commodities are becoming scarce.
Khartoum witnessed a mass departure of people on Wednesday, journalist Hussein Saad reported. As many could not reach the regional bus stations, buses and other vehicles stood ready at alternative travel stops in the south and north of Khartoum.
Ticket prices have risen due to the lack of fuel. Since most petrol stations closed since Saturday morning, when the fighting broke out, the price of a gallon of petrol rose to SDG25,000.
The prices for travel to neighbouring regions, such as El Gezira and Sennar, increased from SDG7,000 to SDG10,000 and from SDG15,000 to SDG20,000 respectively, leaving many unable to afford the journey.
In Khartoum North, people left for River Nile state and Northern State.
According to a traveller to El Gezira, many people left on foot to alternative stops in Soba East.
"The place turned into one large bus stop," he told Radio Dabanga. "At the Madani Road south of Khartoum, we encountered gunfire at and saw a large number of burnt military vehicles at a base of the Rapid Support Forces".
Darfur
On Wednesday, more casualties were reported from the capitals of South and North Darfur, and North Kordofan
In Nyala, the Department of Health Emergency and Epidemic Control reported a total of 302 casualties since Saturday: 31 people died and 271 were injured. The Nyala Teaching Hospital and the Sudanese-Turkish Hospital in the city are still open.
At least 40 civilians were killed in North Darfur capital of El Fasher, listener Mubarak Abusin reported from the city.
"The fighting between the army and the RSF continued in on Wednesday, with intermittent relative calm," he said.
"Many people are suffering as well from a significant rise in commodity prices and the lack of fuel."
The centre of West Darfur Darfur capital El Geneina witnessed a remarkable calm on Wednesday. "People left their houses to visit shops and markets as usual," Manal Abkiro told Radio Dabanga from the city.
"The outskirts of the El Geneina, however, remain besieged by military groups," she added. "The army controls its base in the city, while the RSF control the Shaheeda Sabira Airport, which has been entirely plundered."
Many people in El Fasher are suffering as well from a significant rise in commodity prices and the lack of fuel.
Hospital shortage
In El Obeid, capital of North Kordofan, 18 more people were killed. Over 2,000 people fled their homes.
Nazifa Awadallah, head of El Obeid Doctors Committee, told Radio Dabanga that the fighting in the southern and western parts of the city continued from Tuesday evening until the early hours of Wednesday morning. Both sides used heavy weapons, leading to a new wave of displacement of people.
"El Daman Hospital is partially out of service, and the El Obeid Teaching Hospital is suffering from a severe shortage of health personnel, medicines, fuel, and a worsening drinking water crisis", she said.
The total number of casualties is unknown, as other health facilities could not be counted.
Plundered
Médecins Sans Frontières (MSF) aka Doctors Without Borders, reported yesterday that armed men raided its compound in Nyala, capital of South Darfur, and plundered all its equipment as well as its vehicles.
"Our warehouse – holding vital medical supplies – was also raided, we do not know to what extent as we have no access," MSF tweeted.