Sudan capital 'under constant shelling', clashes persist in South Kordofan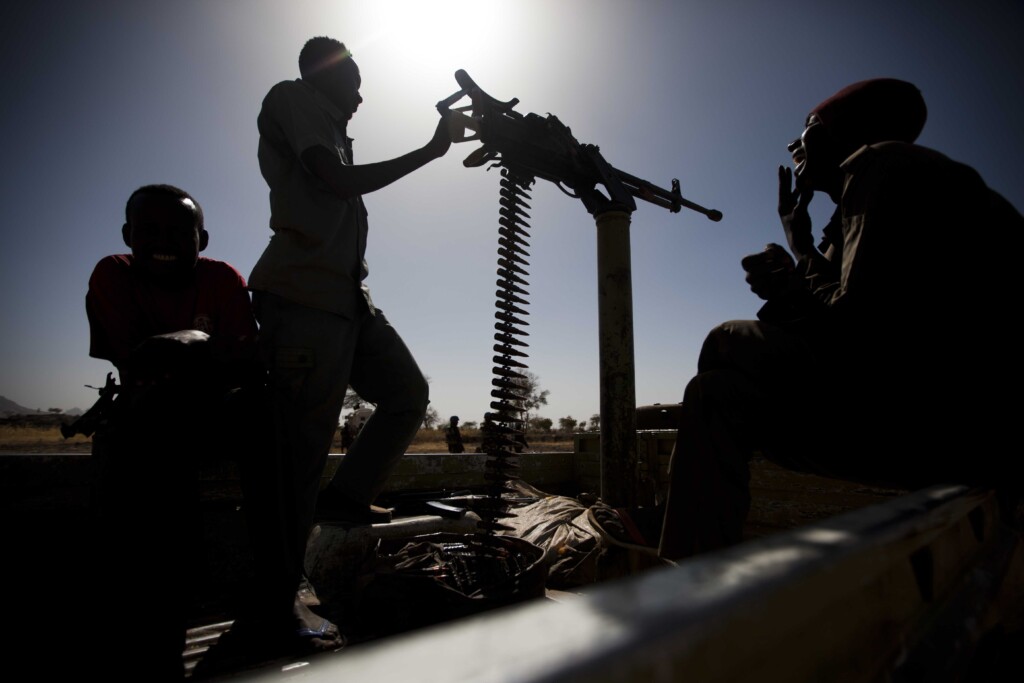 Parts of the Sudan capital, Khartoum, and its sister city Omdurman, witnessed violent clashes and heavy artillery shelling on Wednesday between the Sudanese Armed Forces (SAF) and the paramilitary Rapid Support Forces (RSF). In Kadugli, the army launched a new attack on SPLM-N El Hilu positions in the South Kordofan capital.
Witnesses informed Radio Dabanga of a sustained and intense artillery bombardment in El Azhari neighbourhood of Khartoum on Wednesday. Sources indicated that shells landed in El Sawrat blocks 3 and 8, with no reported injuries.
On Tuesday evening, the RSF launched a 'barrage of shells' in Jebel Aulia, southern Khartoum. In Omdurman, Gharb El Harat witnessed violent confrontations between the Sudanese army and the RSF.
Clashes erupted on Wednesday morning in the neighbourhoods of Ombadda in Omdurman between the SAF and the RSF. "Residents continue to flee from central Omdurman, Ombadda, El Salha, and El Fitihab neighbourhoods towards Karari in the north, seeking refuge from the ongoing battles and the persistent bombardments of residential areas", one listener said.
A Karari resident told Radio Dabanga that Wednesday morning's clashes in Ombadda involved aerial bombardments, marches, and the use of both light and heavy weapons. "These clashes created an extremely challenging humanitarian conditions in Karari", the resident added.
The resident explained that people seeking refuge in Karari are facing dire circumstances, with some finding shelter in schools and others staying with host families. He added that while food supplies are available in Sabreen Market, "many people are unable to afford these items due to high prices and a lack of financial resources".
South Kordofan
On Wednesday, the SAF launched an assault on the positions of the Sudan People's Liberation Movement-North (SPLM-N), led by Abdelaziz El Hilu, from the army base in Jebel Hajar El Mak, northeast of the state capital Kadugli, in South Kordofan.
According to listeners in the area, the attack resulted in a clash between the army and SPLM-N forces, which extended from early morning into the afternoon. "Both sides used a mix of heavy and light weapons, and some projectiles reached nearby residential areas", one resident said, adding that there is unconfirmed information that civilians may have been injured by stray bullets.
Kadugli had witnessed a 'cautious calm' the past week, according to local sources.
On Tuesday, authorities in Kadugli reportedly barred humanitarian organisations from providing aid to hundreds of displaced families in the city.
People in South Kordofan have been suffering from an increasing liquidity crisis for months. Merchants and vendors at the markets of South Kordofan have resorted to barter trade and dealing with South Sudanese currency, because of the persisting liquidity crisis in the state, as reported by Radio Dabanga.
In June, about two months after war broke out between the SAF and the paramilitary RSF, the SPLM-N El Hilu began to attack army bases in South Kordofan and the southern part of the Blue Nile region. Fighting between the army and the rebel movement continued the following months. On September 5, Radio Dabanga reported renewed attacks on an army base in Kadugli, capital of South Kordofan.