Sudan army/RSF clashes continue in El Obeid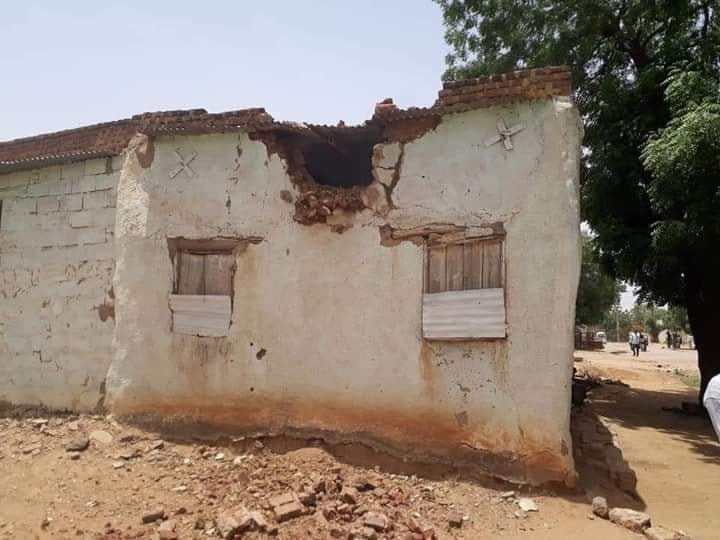 EL OBEID / KHARTOUM / OMDURMAN / NYALA –
---
Fierce clashes between Sudanese Armed Forces (SAF) and Rapid Support Forces (RSF) in the North Kordofan capital of El Obeid, persisted for a second day since Thursday. Reports suggest the conflict resulted in at least four fatalities and several injuries on Friday, with both the SAF-RSF engaged in heavy gunfire, and the SAF employing their trump card of military aviation in order to repel RSF forces.
Witness testimonies report multiple casualties among civilians south of El Obeid Teaching Hospital due to Katyusha rockets launched by the RSF. Sources add that the panic caused by the artillery blast, resulted in doctors and health personnel leaving the hospital's obstetrics and gynaecology department in fear of further deaths.
On Thursday, Radio Dabanga reported that the El Obeid Teaching Hospital received a 12-year-old child's body and five wounded individuals from the El Safaa neighbourhood, but due to ongoing fighting, it is suspected that more casualties remain unattended.
The SAF also conducted coordinated airstrikes in Omdurman and Khartoum, with RSF forces responding with explosions and artillery fire, on Friday. Residents in the vicinity of Khartoum's districts of El Mamoura and El Riyadh also reported heavy gunfire, which reportedly resulted in civilians being injured in the crossfire.
South Darfur's capital of Nyala was also bombarded with heavy shelling by the SAF's Sixteenth Infantry Division towards RSF forces nearby residential neighbourhoods and farms, on Friday.