Sudan crop production hampered, fears of looming 'hunger crisis'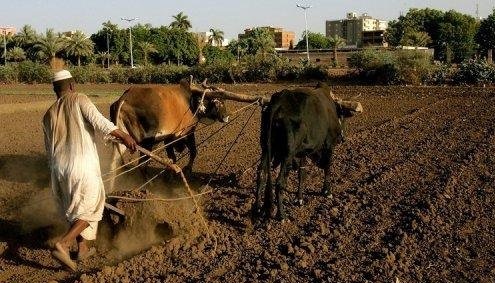 ---
The production of crucial crops in Sudan is endangered by the ongoing war, heightening the potential for escalated hunger and famine. Financial difficulties brought on by the war and impeded relief efforts bring fears of a 'failed crop season' and rising food insecurity.   
The ongoing conflict in Sudan poses a grave threat to vital crops, intensifying the risk of increased hunger and poverty in the country. Farmers say they might miss the optimal planting window, which traditionally occurs in July.
The UN World Food Programme (WFP) estimated that the number of food insecure people in Sudan is projected to rise over 19 million by August, a significant increase from the pre-conflict figure of 16 million.
To address the crisis, the UN Food and Agriculture Organization (FAO) initiated emergency distribution of seeds to cover the needs of 15 million people. WFP) said it will continue to monitor the situation over the next six months, encompassing the planting and harvest season.
Financial struggles
According to FAO, approximately 65 per cent of Sudan's population relies on the agricultural sector for their livelihoods.
Farmers are struggling to secure financing for agricultural inputs and facing steep price hikes for seeds, fertilisers, pesticides, and fuel. The armed conflict disrupted food and commodity imports, exacerbating the shortages within Sudan. Key staples are scarce, further amplified by the looting of warehouses.
Several farmers told Reuters last week they were forced to consume their sorghum and millet seed stocks "out of desperation", depleting the already limited resources available for planting. The situation is said to be particularly dire in Darfur, Kordofan, White Nile, and Sennar regions.
Although "a formal famine declaration is premature", concerns among farmers who spoke to Reuters suggest the situation is rapidly deteriorating in that direction. Humanitarian access is limited due to fighting, looting, and bureaucratic restrictions, hindering the delivery of aid and food.
The shortage of staple crops threatens Sudan's economy, further depriving the country of foreign currency obtained through the export of cash crops like sesame and peanuts. Significant delays were also reported in commercial farms, responsible to produce exports and staple crops.
Strained livelihoods
In certain regions, armed groups, including members of the Rapid Support Forces (RSF), target farmers attempting to reach their fields.
Banks in Sudan, which have mostly curtailed their operations, became targets during the conflict between the Sudan army and the Rapid Support Forces (RSF) in Khartoum. This severely disrupted supply chains centered around the capital.
Farmers in El Gezira, a vital agricultural region, have long endured financial hardships exacerbated by Sudan's economic crisis. The state is currently grappling with an influx of people displaced from Khartoum, further straining its limited resources.