REACH predicts 'above-normal rainfall' in Sudan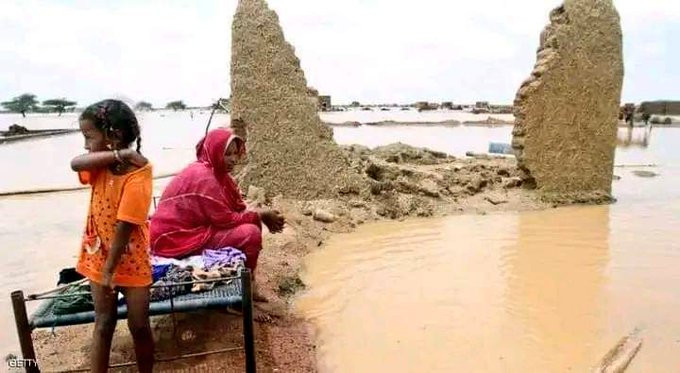 ---
The armed conflict that broke out between the Sudan Armed Forces (SAF) and the Rapid Support Forces (RSF) on April 15 has resulted in large-scale displacement. As the rainy season approaches, torrents could lead to flash floods and river flooding, potentially affecting humanitarian access to the displaced populations in the country.
The most recent seasonal forecast for May-July indicates the possibility of heavier-than-normal rainfall in parts of the country, the Geneva-based REACH organisation said last week.
This includes White Nile state which is hosting the highest number of people who fled the violence in the country's capital. The area has a risk of river flooding as well.
During the rainy season* last year, at least 146 people died and about 103,000 people were displaced due to torrential rains causing flash floods and river flooding. In particular, El Gezira and South Darfur were hit hard.
Sudan is far from resilient to climate change, and will probably face longer dry periods and more destructive floods caused by short heavy rains in the near future.
Food insecure
The International Organization for Migration (IOM) estimates that the fighting between the SAF and RSF caused the displacement of more than one million people. According to REACH, about 20 per cent of them sought refuge in White Nile state.
Prior to the conflict, there were already 3.8 million displaced people and 1.1 million refugees in Sudan.
The war also led to a rapid deterioration of food security conditions. Radio Dabanga reported last week that an estimated 25.7 million people are now in need of humanitarian assistance in Sudan and across its borders.
In June last year, about 15 million people in Sudan -one-third of the population- were already facing acute food insecurity.
* The rainy season in the southern parts of Sudan usually starts in May and reaches Khartoum in June-July. It lasts up to September, with the peak of rains and flooding observed between August and September in the past years.