MSF appeals to Sudan health authorities to expedite measles vaccines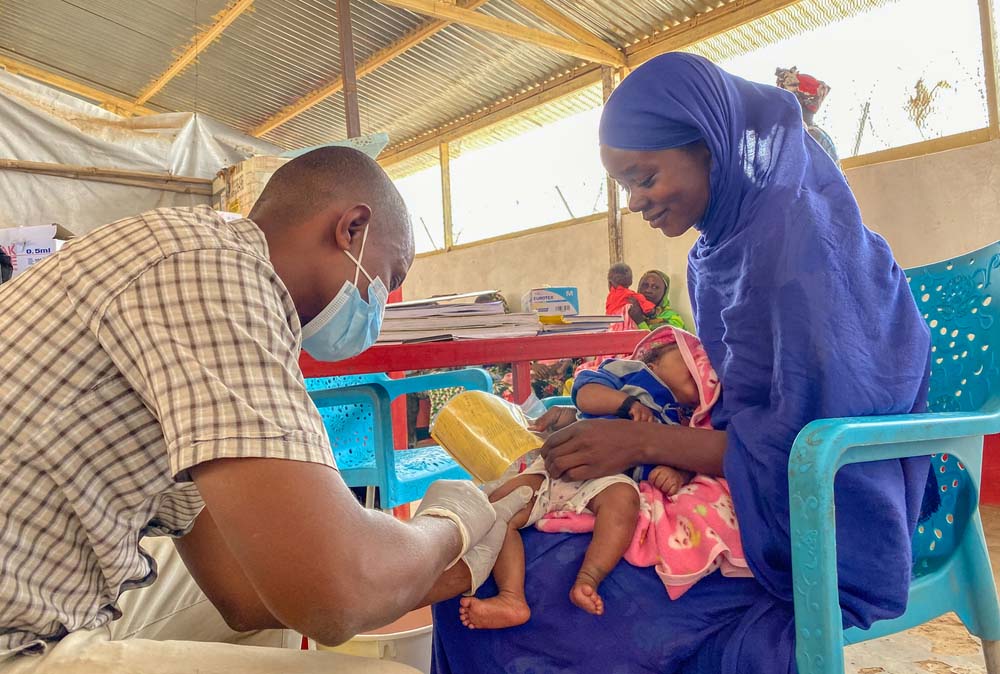 Teams from Doctors Without Borders/Médecins Sans Frontières (MSF) working in camps sheltering displaced people and refugees are facing debilitating pressure as the number of suspected cases of measles and malnutrition among children rises. The organisation also needs more experienced staff from abroad.
MSF has called on local health authorities to secure the measles vaccines available for mass vaccination of children in White Nile state, which has taken in more than 140,000 people, mostly from South Sudan, since the outbreak of the conflict in Sudan.
In a statement last week, MSF said it provides routine immunisation services to 30 to 40 children each day.
As new displaced people continue to arrive, there is an urgent need for increased assistance, including food assistance, shelter, food, clean water and sanitation, the organisation says.
The statement points out that MSF also needs the capacity to recruit more experienced staff in emergencies, and secure routes to deliver supplies from abroad.