Major South Darfur army base falls to RSF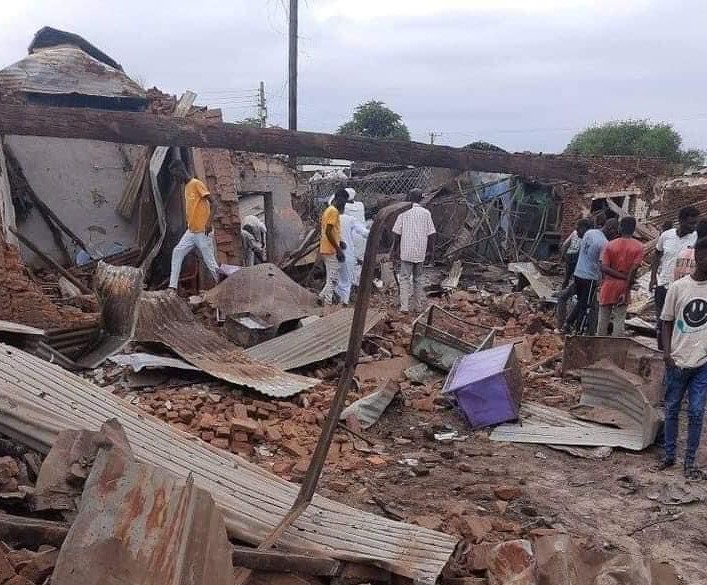 The paramilitary Rapid Support Forces (RSF) claim to have taken full control of the major base of the Sudan Armed Forces (SAF) 16th Infantry Division in Nyala, capital of South Darfur, this morning, after fierce clashes that lasted for three days. The occupation, reportedly under the leadership of RSF Deputy Commander Abdelrahim Dagalo, the brother of RSF commander 'Hemedti', has been confirmed by witnesses, including the Darfur Bar Association, that calls on the public "to seek peaceful means… to avoid further devastation and destruction".
In a statement this morning, the RSF say they have taken "complete control' of the crucial 16th Infantry Division base in Nyala. The RSF also claims to have "inflicted heavy losses on the army, destroyed many military vehicles, and seized military equipment".
Speaking to Radio Dabanga from Nyala, one of the RSF field commanders reported that his forces stormed the Division HQ, after having besieged it for three days.
Radio Dabanga has approached the SAF, but has not received any comment at time of posting.
RSF control of Nyala potentially has deep implications for the balance of power in the ongoing conflict, as it is the largest city in the Darfur region, and the largest city and commercial centre in Sudan after Khartoum.
The RSF occupation of the base seems to be corroborated in a statement by the Darfur Bar Association (DBA) this morning, that says that the Nyala garrison "is in the grip of RSF deputy commander, and brother of RSF Commander 'Hemedti', Abdelrahim Dagalo.
The DBA "continue to warn all parties of the devastating consequences of the situation." The DBA especially cites "parallels with the Libyan model of governance with Khalifa Haftar".
Siege
As reported by Radio Dabanga yesterday, fierce battles raged between SAF and RSF forces near the 16th Infantry Division HQ, with RSF claims that they were "poised to seize control" of the base. control of the army headquarters.
Residents in Nyala reported that the clashes commenced on Monday afternoon following an RSF attack. They also reported heavy casualties and "incidents of looting" along El Kongo Street in the South Darfur capital.
Yesterday, an RSF field commander, who chose to remain anonymous, told Radio Dabanga that the RSF has "successfully secured control over the warehouse, the medical corps, and the fourth regiment in Nyala".
The paramilitary forces reportedly control several neighbourhoods that were previously under SAF control.
Sudan War Monitor geolocated videos filmed by RSF fighters, "which show that they captured SAF positions outside the military hospital, and the hospital itself, which is less than one kilometre north of the 16th Infantry Division, as well as a military fuel depot.
"RSF also advanced to the Nyala television and radio, east of the divisional headquarters, according to video of their troops at that location", the independent monitoring platform reported.