Deadly attack on Central Darfur camp as RSF siege enters its third week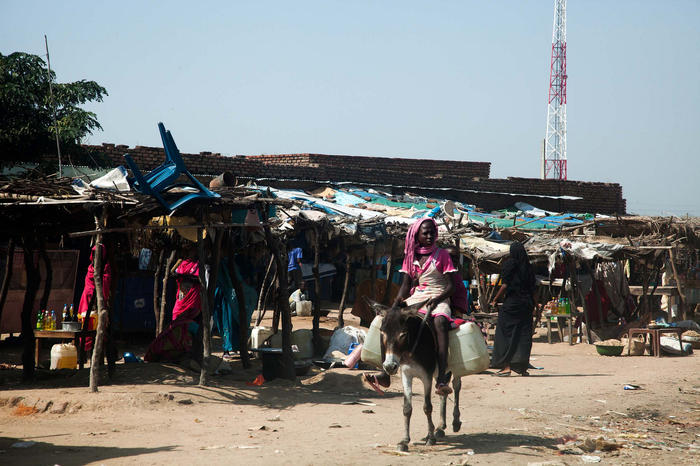 At least two people have died in an attack by the Rapid Support Forces (RSF) on El Hasaheisa camp in Zalingei, Central Darfur, yesterday. The RSF's continued shelling of the Sudanese army headquarters exacerbates the humanitarian crisis, which began with the RSF siege on October 4. Meanwhile, Central Darfur's teachers face dire conditions, including six reported casualties and six months of unpaid salaries.
On Monday, a Rapid Support Forces (RSF) attack on Block 8 of El Hasaheisa camp for the displaced in Zalingei, the capital of Central Darfur, reportedly resulted in the death of at least two people and left two others injured.
A camp resident told Radio Dabanga that the RSF continued shelling the army base in Zalingei on Tuesday, with shells "landing in close proximity to the command centre".
Renewed fighting has prompted 300 more families to flee the El Wehda neighbourhood of Zalingei to the city's El Hamidiya camp, as reported by Radio Dabanga on Monday.
The RSF siege, which began on October 4, has led to a deteriorating humanitarian and health crisis, leaving the residents grappling with severe shortages of food, water, and basic necessities.
On September 1, Radio Dabanga reported that some 3,000 families had fled to the northern neighbourhoods of Zalingei and to El Hasaheisa and El Hamidiya camps on the outskirts of the city, fleeing SAF-RSF clashes.
The Central Darfur Teachers' Committee reported that six teachers have been killed in Zalingei since the outbreak of the conflict on April 15.
Seifeldin Abdallah, spokesperson for the Central Darfur Teachers' Committee, spoke to Radio Dabanga about the dire conditions faced by teachers in the state, who have gone without salaries for six months. "Despite the finance minister's departure to Kosti in White Nile state to secure salaries, they remain unpaid, primarily due to the disruption of the telecommunications network and the internet, making it impossible to process payments electronically". Abdallah also pointed out the absence of the state government, given the RSF's control over parts of Zalingei.
As previously reported by Radio Dabanga, life in Zalingei has become extremely difficult. Most parts of Zalingei now resemble a ghost town. The SAF reportedly controls the army command and other SAF sites in the city, while the RSF controls the main roads, the police station, and government and other offices.